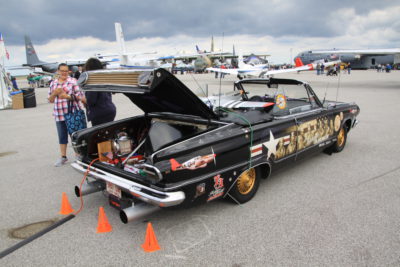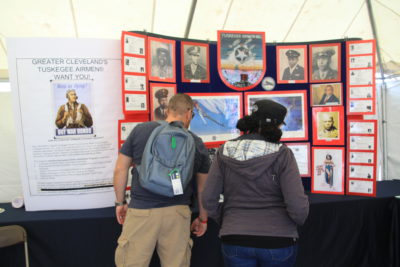 The Tuskegee Airmen were dedicated, determined young men who volunteered to become America's first African-American military airmen in WWII. More than 960 African-American military aviators were trained at Tuskegee Institute, an isolated training complex in Alabama.  Under the command of Col. Benjamin O. Davis (who later became the U.S. Air Force's first black general), more than 450 African-American fighter pilots fought in the aerial war over North Africa, Sicily and Europe.  These gallant men flew 15,553 sorties and completed 1,578 missions, destroyed 261 enemy aircraft, and won over 850 medals with the 12th Tactical U.S. Army Air Force and the 15th Strategic U.S. Army Air Force.
While you are at the Air Show, visit the Tuskegee Airman Display to learn more about these remarkable pilots that overcame segregation and racism to become a decorated flying force during WWII.  Meet the veterans and learn about the many careers and opportunities aviation offers all of us.
For more information, please click here.
---
Land your family at the Air Show for a fun filled day…