Food, Beverages and Souvenirs
A full menu of food and beverage items awaits you at the Cleveland National Air Show!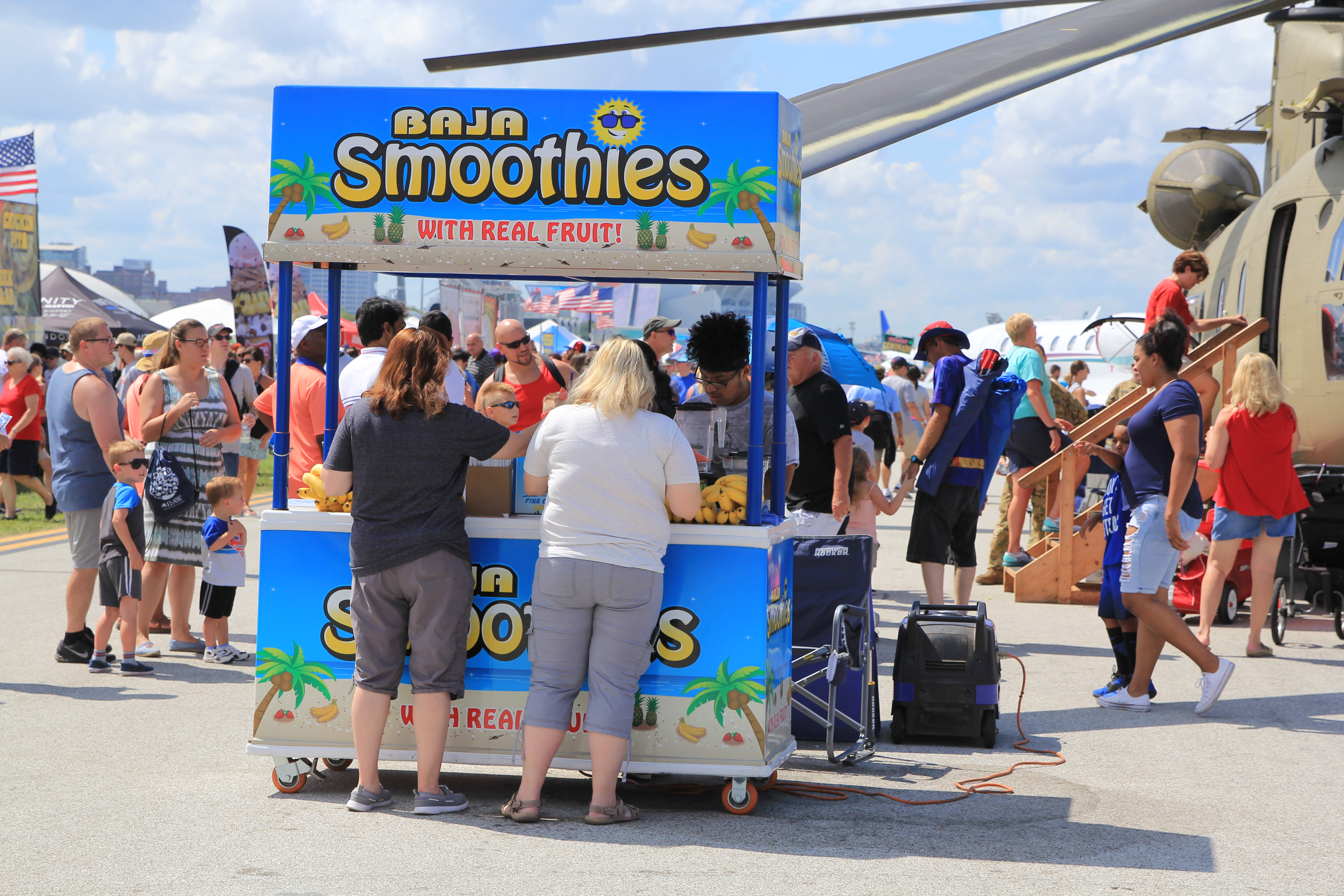 Food includes burgers, hot dogs, chicken tenders, fries and more. Other treats include nachos, funnel cakes and Sno Cones. Beverages range from water and soda to beer.
Wide Variety of Souvenirs, Toys and Gifts
At the Air Show, you will find a wide selection of aviation souvenirs including hats, t-shirts, toy planes, flags, etc. Shop for that perfect gift!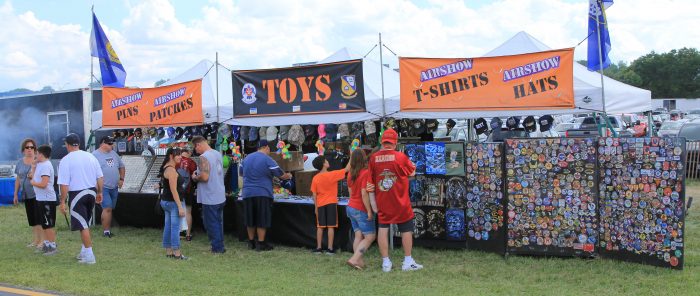 Food
8/1 Hot dog
Bratwurst
3/1 Jumbo Sausage
Mega Cheeseburger
Chicken Tenders w/ Fries
Cheesesteak/Chicken Philly
Gyro
Corn Dog
Snack Food
Jumbo Nacho w/ Cheese
Loaded Nacho (Steak or Chicken)
Potato Chips
French Fries
Jumbo Pretzel
Funnel Cake
Cotton Candy
Beverages
Coke
Diet Coke
Sprite
Iced Tea
Bottled Water
Lemonade
Frozen Treats
Sno Cones
Shaved Ice
Smoothies
Beer
Labatt
Blue Light
Blue Light Seltzer