Several sizes of booth and display space are available for Air Show advertisers and sponsors. Display space is a great opportunity for companies to sell, sample, demonstrate and showcase products, or to generate qualified sales leads.
On-Site Sales (Food, Beverage, Merchandise and Souvenirs)
If you are interested in selling food, beverages, merchandise, souvenirs including aviation related items or clothing please contact the Air Show's master concessionaire, National Concession Company, for sub-vendor information:
National Concession Company
4582 Willow Parkway
Cuyahoga Heights, OH 44125
Website: www.nationalconcession.com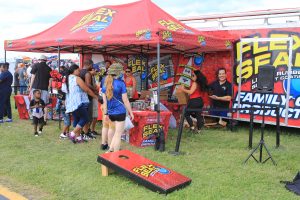 Website Contact Page: [email protected]
No On-Site Sales (Sample, Demonstrate and Showcase/Display Products)
If you are interested in a Display/Exhibit space to sample, demonstrate or showcase a product (including attractions) please fill out the Display/Exhibits Information Form and return to the contact below. The cost of displays, exhibits and cold air balloons are subject to size. (Note: The distribution of premiums or give-a-ways is limited and must be approved by the Cleveland National Air Show.)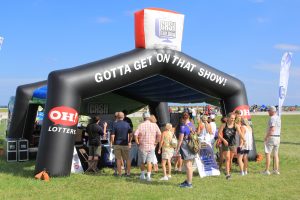 Cleveland National Air Show
1501 North Marginal Road
Suite 166
Cleveland, OH  44114
Phone: 216-781-0747
Fax: 216-781-7810
Cleveland National Air Show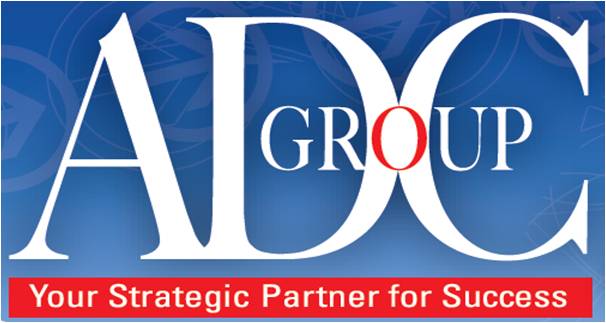 Once a completed form is received then a detailed Display/Exhibits Packet will be sent. Display/Exhibit sales are managed by ADC Group Marketing/Phil Pacific.