The Cleveland National Air Show is an aviation theme park with unique display aircraft which includes military, vintage and commercial planes. Go inside the planes, meet the pilots and explore aviation first hand.
Aircrews interested in participating in the Cleveland National Air Show can contact us here.
Display Aircraft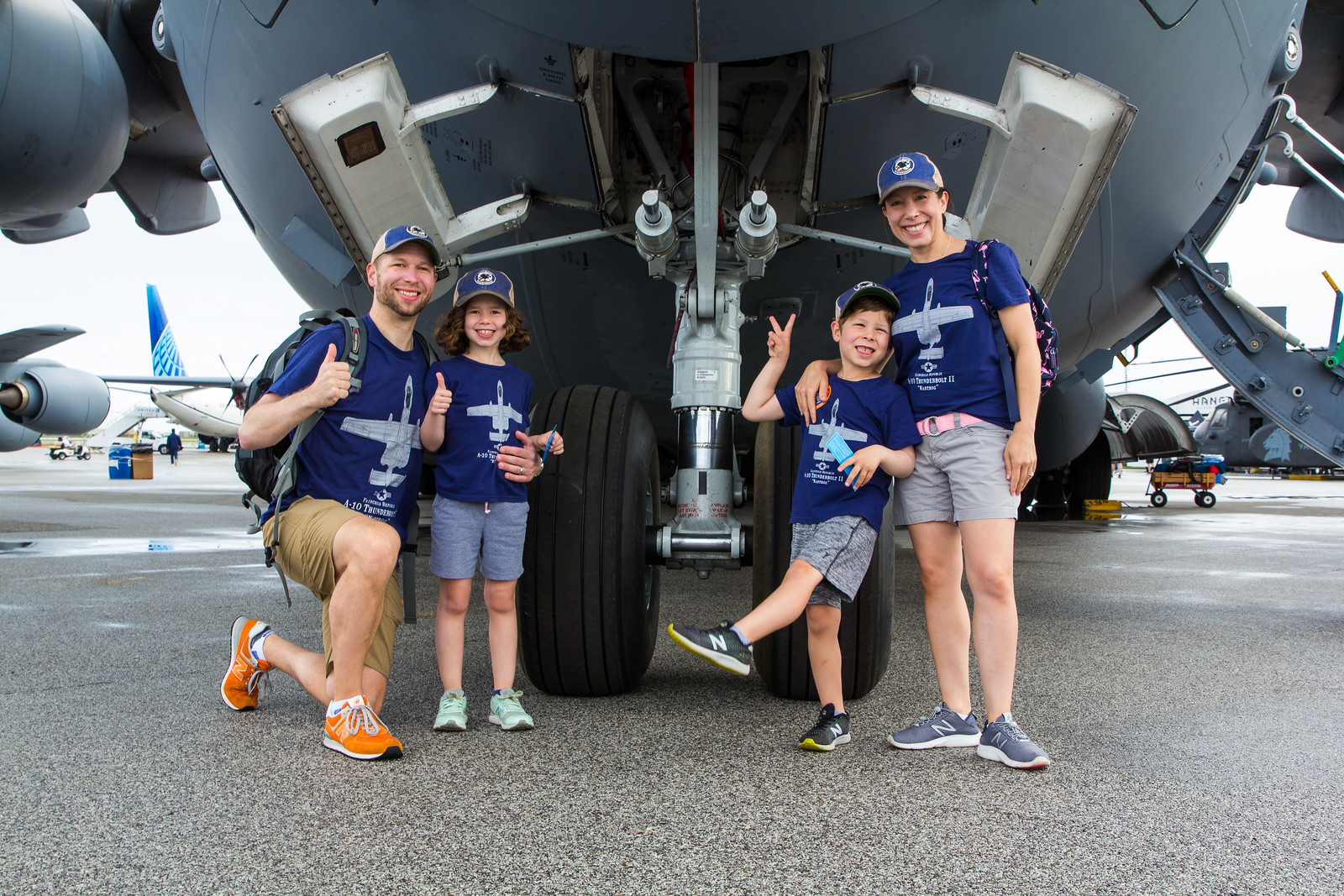 The Cleveland National Air Show is honored to have several crew members with display aircraft that grew up in Northeast Ohio. Many of these individuals attended the Air Show when they were young and caught the aviation bug.
U.S. COAST GUARD:
MH-65 Dolphin Helicopter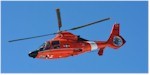 The Eurocopter HH-65 Dolphin is a twin-engine, single main rotor, MEDEVAC-capable Search and Rescue helicopter operated by the United States Coast Guard.
32' Transportable Port Security Boat (TPSB)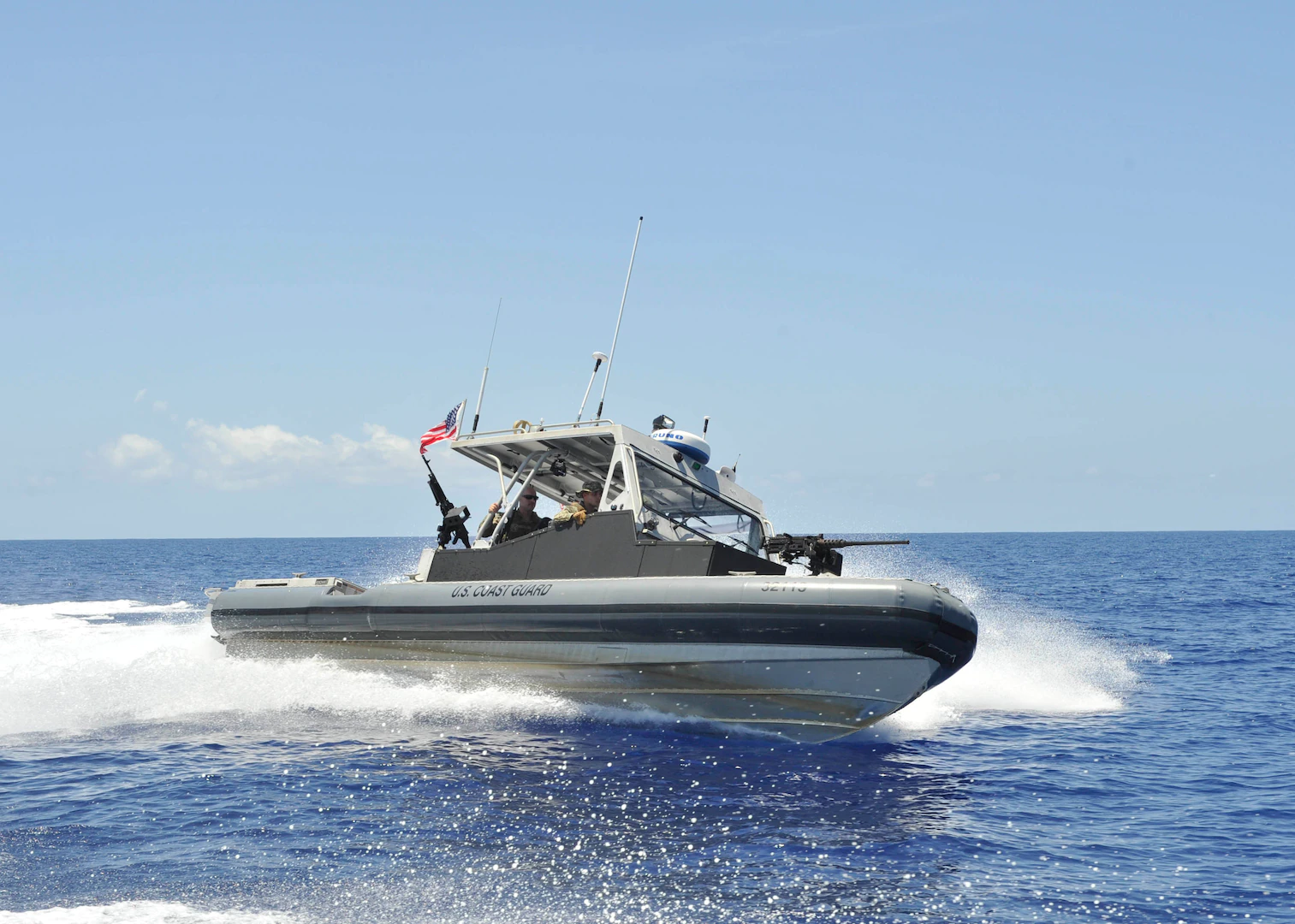 The 32-foot transportable port security boat is operated by the port security units, comprised of reserve and active-duty personnel. The TPSBs serve to assist in anti-terrorism force protection and shore-side security capable of supporting port and waterway security anywhere the military operates.
U.S. AIR FORCE:
C-17 Globemaster III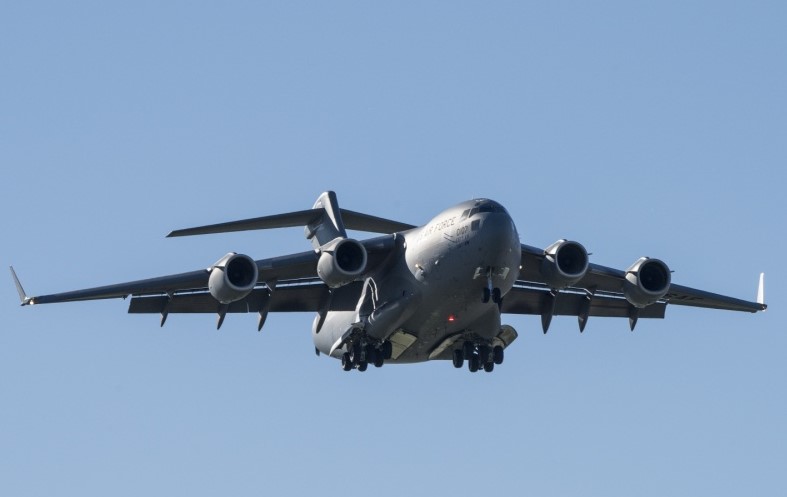 A high-wing, four-engine, T-tailed military transport aircraft, the multi-service C-17 can carry large equipment, supplies and troops directly to small airfields in harsh terrain anywhere in the world. The massive, sturdy, long-haul aircraft tackles distance, destination and heavy, oversized payloads in unpredictable conditions. It has delivered cargo in every worldwide operation since the 1990s.
C-130 Hercules  
The Lockheed C-130 Hercules is a four-engine turboprop military transport aircraft. Capable of using unprepared runways for takeoffs and landings, the C-130 was originally designed as a troop, medivac, and cargo transport aircraft.
KC-135 Stratotanker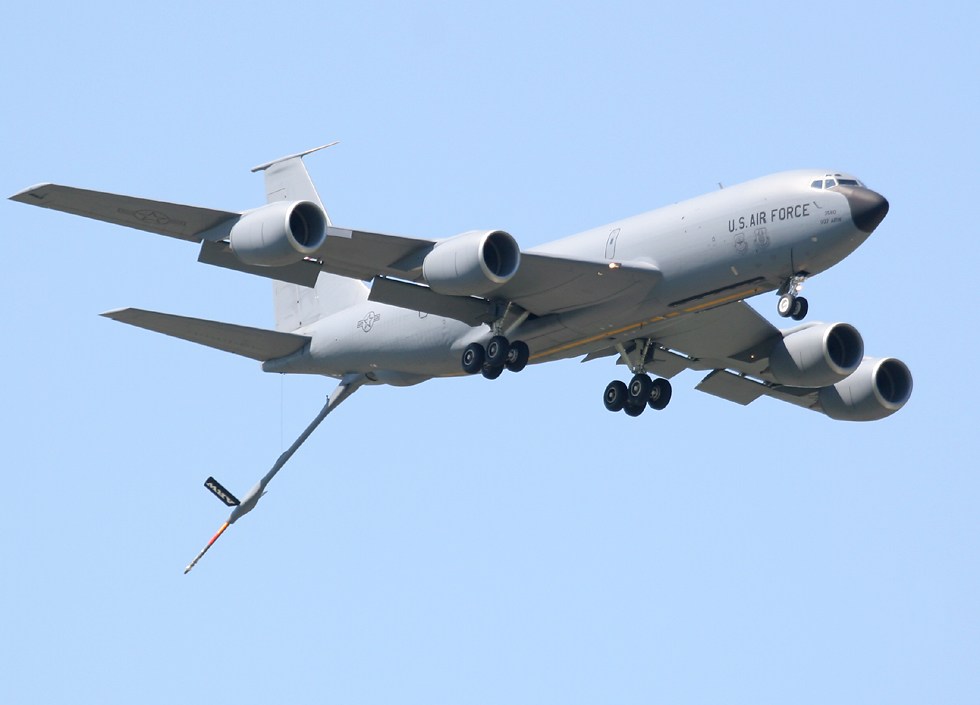 The Boeing KC-135 Stratotanker is a military aerial refueling aircraft. The KC-135 entered service with the United States Air Force in 1957. It was the U.S. Air Force's first jet-powered refueling tanker and replaced the KC-97 Stratofreighter. The KC-135 was initially tasked with refueling strategic bombers, but was used extensively in the Vietnam War and later conflicts such as Operation Desert Storm to extend the range and endurance of U.S. tactical fighters and bombers.
T-6 Texan II

The T-6A Texan II is a single-engine, two-seat primary trainer designed to train Joint Primary Pilot Training, or JPPT, students in basic flying skills common to U.S. Air Force and Navy pilots. Training with the T-6 provides the basic skills necessary to progress to one of four training tracks: the Air Force bomber-fighter or the Navy strike track, the Air Force airlift-tanker or Navy maritime track, the Air Force or Navy turboprop track and the Air Force-Navy helicopter track.
T-1A Jayhawk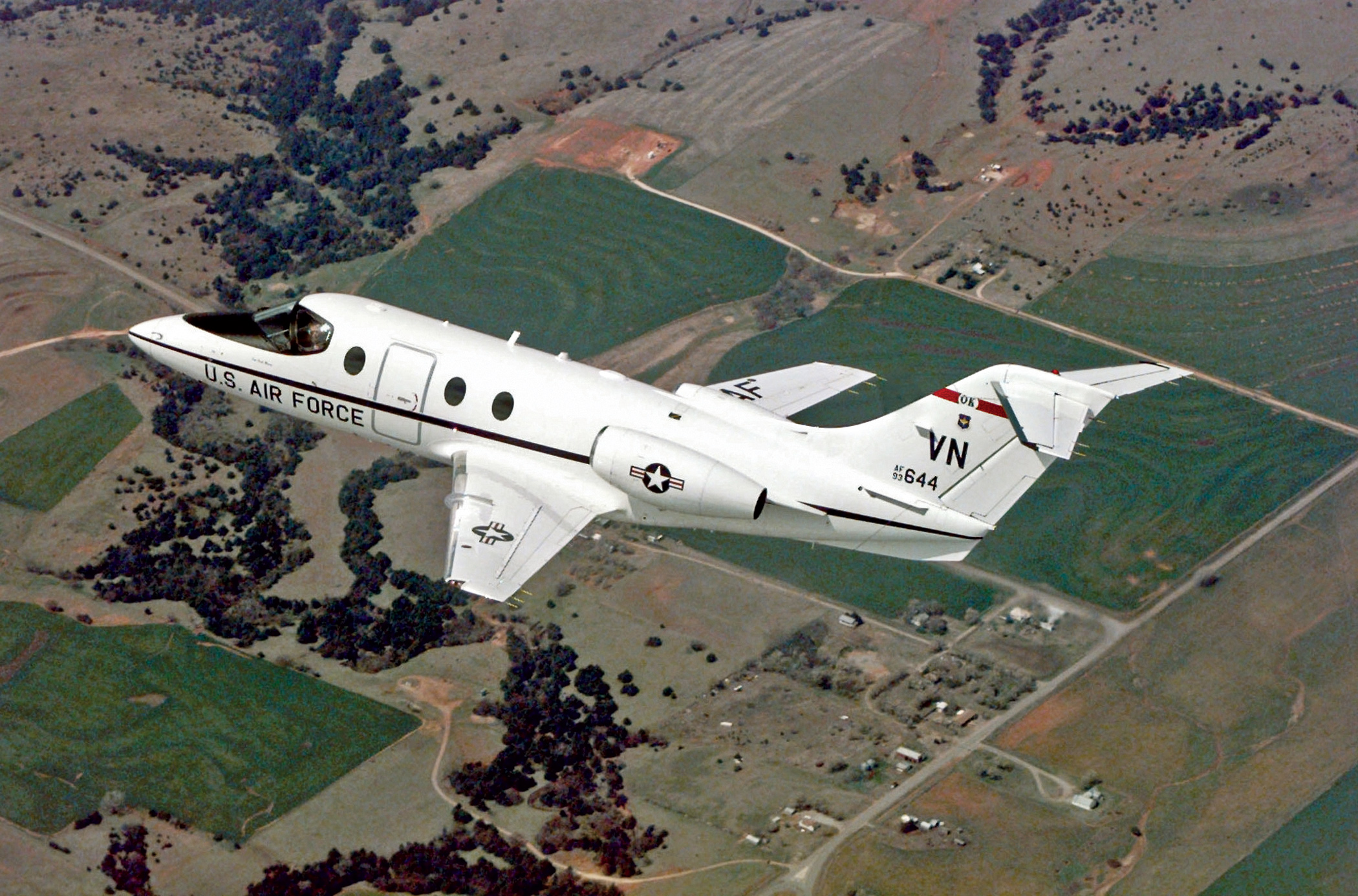 The T-1A Jayhawk is a medium-range, twin-engine jet trainer used in the advanced phase of specialized undergraduate pilot training for students selected to fly airlift or tanker aircraft. It is also used to support navigator training for the U.S. Air Force, Navy, Marine Corps and international services.
U.S. NAVY:
P-8 Poseidon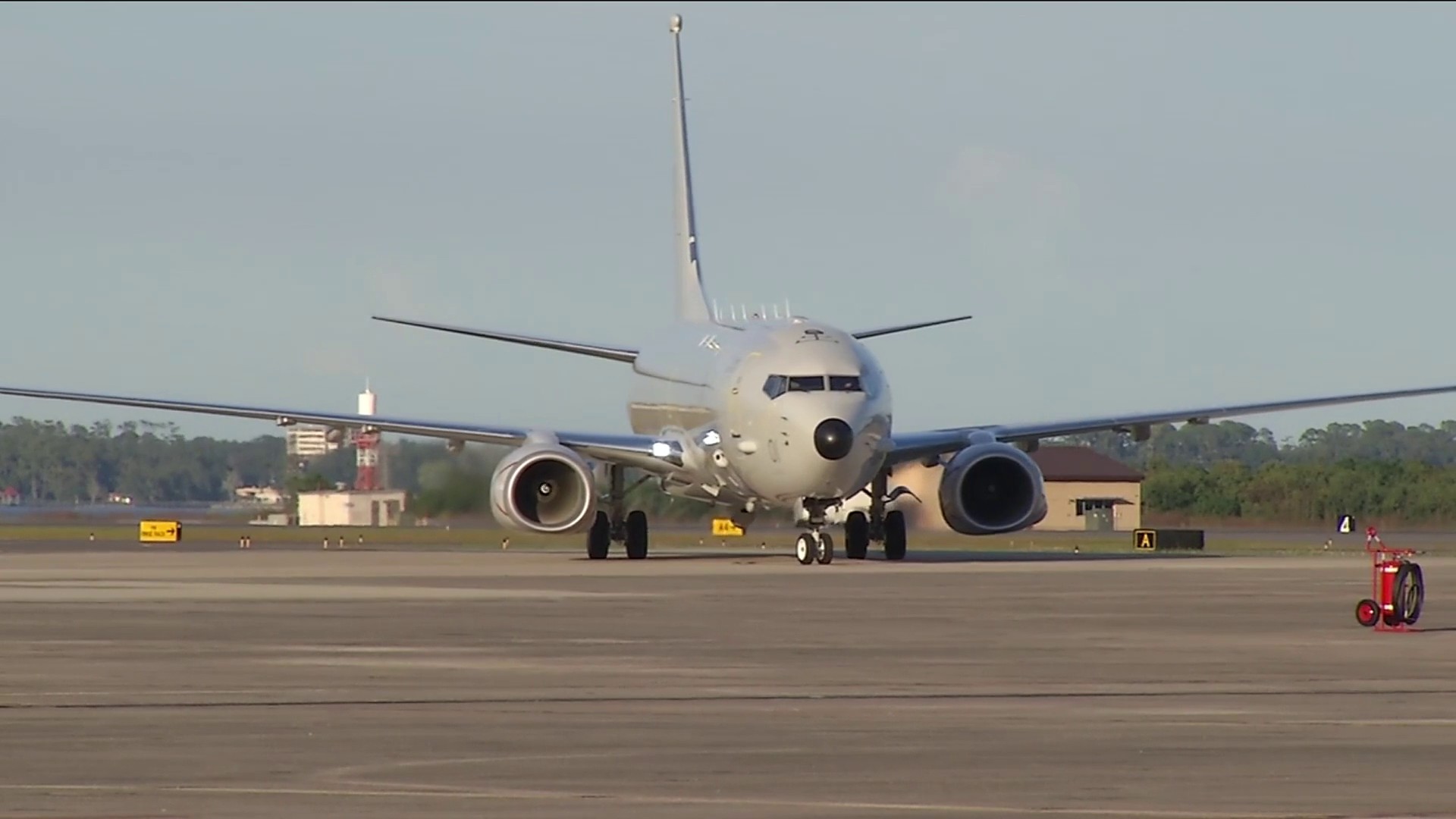 The P-8 Poseidon is a multi-mission maritime patrol aircraft, excelling at anti-submarine warfare; anti-surface warfare; intelligence, surveillance and reconnaissance and search and rescue. The P-8 can fly higher (up to 41,000 ft) and get to the fight faster (490 knots). Shorter transit times reduce the size of the Area of Probability when searching for submarines, surface vessels or search and rescue survivors. P-8 is also designed for low altitude missions and has already proven its abilities supporting humanitarian and search and rescue missions. A proven system with more than 100 aircraft in service and over 300,000 flight hours.
F/A-18 Super Hornet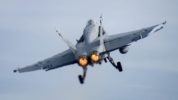 The F/A-18 Super Hornet is a twin-engine, carrier-capable, multirole fighter aircraft. It entered service with the United States Navy in 1997, replacing the Grumman F-14 Tomcat, which was retired in 2006.
T-6 Texan II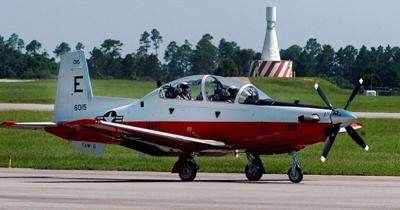 The T-6A Texan II is a single-engine, two-seat primary trainer designed to train Joint Primary Pilot Training, or JPPT, students in basic flying skills common to U.S. Air Force and Navy pilots. Training with the T-6 provides the basic skills necessary to progress to one of four training tracks: the Air Force bomber-fighter or the Navy strike track, the Air Force airlift-tanker or Navy maritime track, the Air Force or Navy turboprop track and the Air Force-Navy helicopter track.
U.S. ARMY:
HH-60M Blackhawk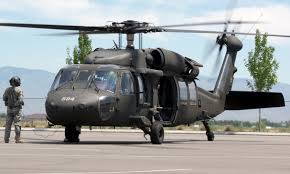 The Black Hawk HH-60M is the Army's utility tactical transport helicopter. It provides air assault, general support, aeromedical evacuation, command and control, and special operations support to combat, stability and support operations. This versatile Black Hawk helicopter has enhanced the Army's overall mobility due to dramatic improvement in troop and cargo lift capacity.
CH-47 Chinook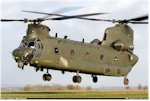 The Boeing CH-47 Chinook is an American twin-engine, tandem rotor heavy-lift helicopter. Its primary roles are troop movement, artillery placement and battlefield resupply. With a top speed of 196 mph, the helicopter was faster than contemporary 1960s utility helicopters and attack helicopters. The CH-47 is among the heaviest lifting Western helicopters.
UH-72 Lakota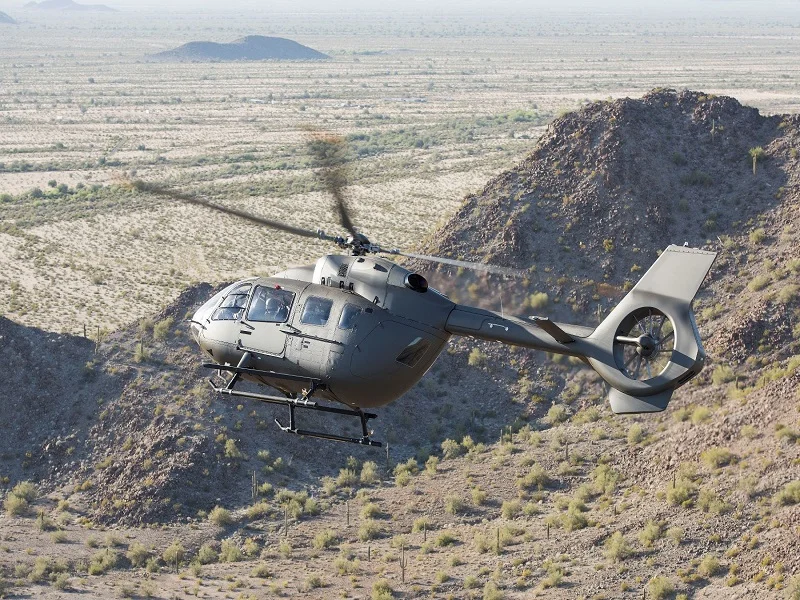 The UH-72 Lakota is the U.S. Army's multi-mission helicopter that has proven itself as a key platform for the U.S. Army, Navy, and National Guard in their mission of protecting and serving communities across America. Selected in June 2006 following a rigorous evaluation, it combines operational capability, reliability and affordability, fulfilling all of the Army's requirements for speed, range, endurance and overall performance.
U.S. MARINE CORPS:
T-45 Goshawk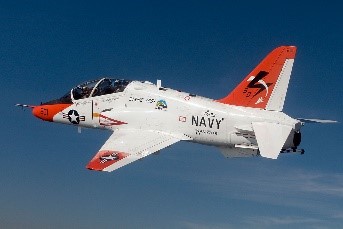 The T-45A Goshawk is a tandem-seat, carrier capable, jet trainer whose mission is to train Navy and Marine Corps pilots. The T-45A aircraft, the Navy version of the British Aerospace Hawk aircraft, is used for intermediate and advanced portions of the Navy/Marine Corps pilot training program for jet carrier aviation and tactical strike missions.
WARBIRDS:
North American T-6G

Manufactured at the North American Aviation Factory in Dallas, TX, as AT-6C s/n 42-48884, this advanced trainer was received by the Army Air Forces on March 27, 1943. From then until November 1945 it was assigned to the 2143rd AAF Base Unit at Tuskegee, AL.  Tuskegee Army Air Field was the site of the first pilot training facility for African-Americans in the then-segregated United States military.
B-25 Mitchell Bomber "Rosie's Reply"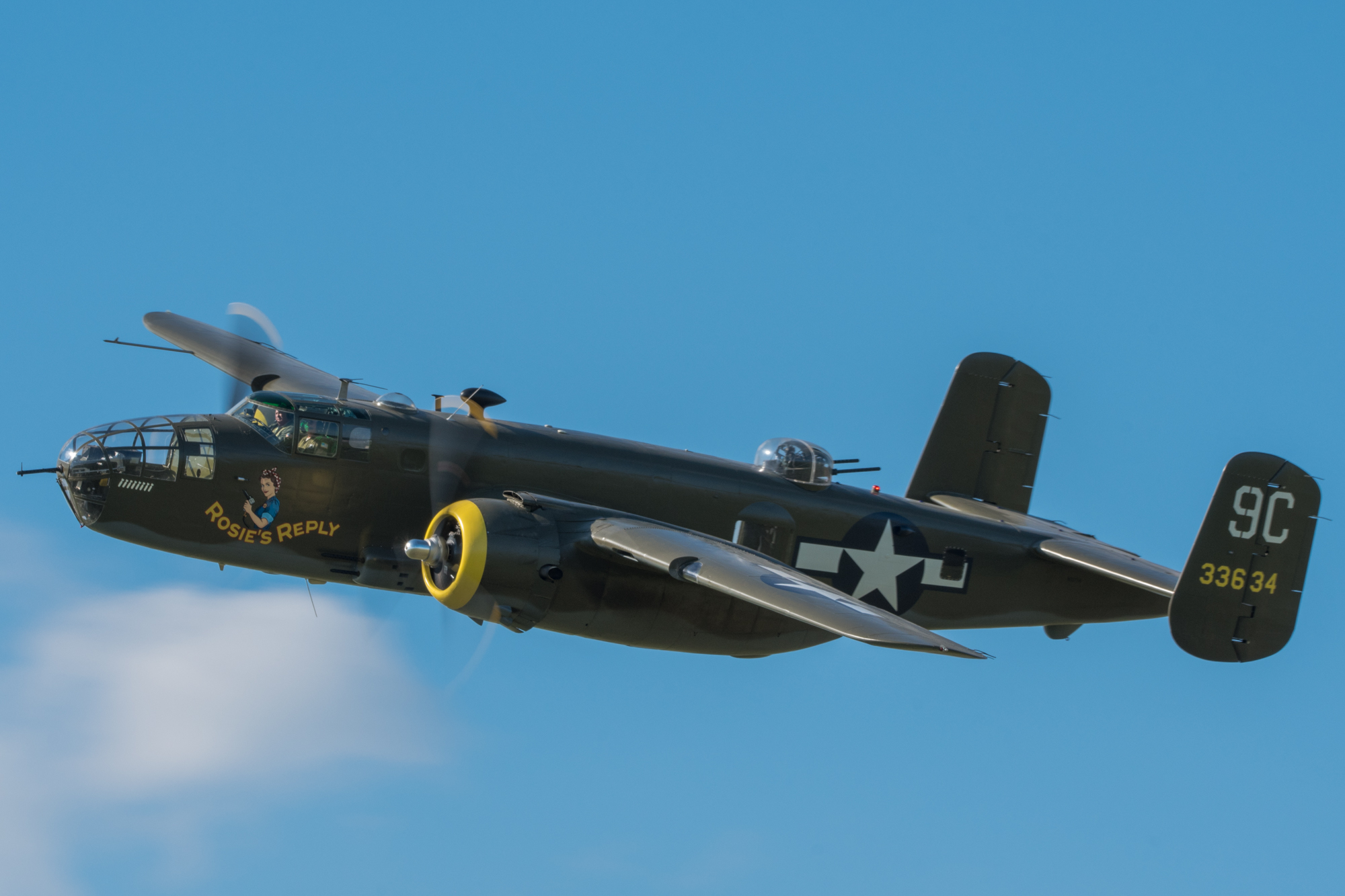 The B-25 Mitchell is an American twin-engine, medium bomber manufactured by North American Aviation. It was used by Allied air forces in every theater of World War II, although the majority of B-25s in American service were used in the Pacific. The B-25 was named in honor of General Billy Mitchell, a pioneer of U.S. military aviation.
CIVILIAN & SPECIAL INTEREST:
Metro Life Flight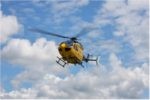 Launched in 1982, Cleveland Metro Life Flight is an internationally recognized critical care transport service based in Northeast Ohio. Accredited by the Commission on Accreditation of Medical Transport Systems (CAMTS) since 1994, Metro Life Flight provides both local and international assistance utilizing helicopter, Lear jet and ground unit assets.
SNV-1 Valiant, 1942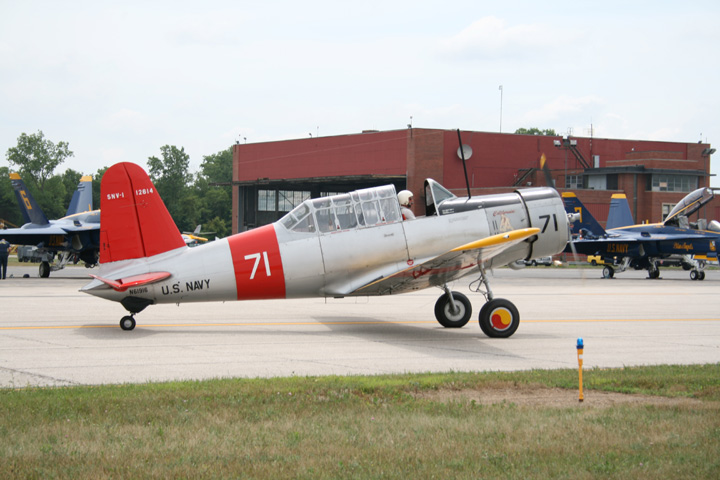 The SNV, built by Vultee Aircraft, was used as an intermediate trainer for Naval Aviators during World War II. The SNV introduced students to a more powerful Pratt & Whitney R-985 engine, incorporated two-way radio communication, manually operated flaps and a variable pitch, two-blade propeller, a major step in preparing student pilots to advance to more complicated, higher performance aircraft
Aeronca 78AC, 1946

The Aeronca Champion Model 78AC is a continental 65 HP, four cylinder engine, model A65. It was manufactured in July of 1946 and has flown in each of the contiguous forty eight states.
T-6D Texan, 1943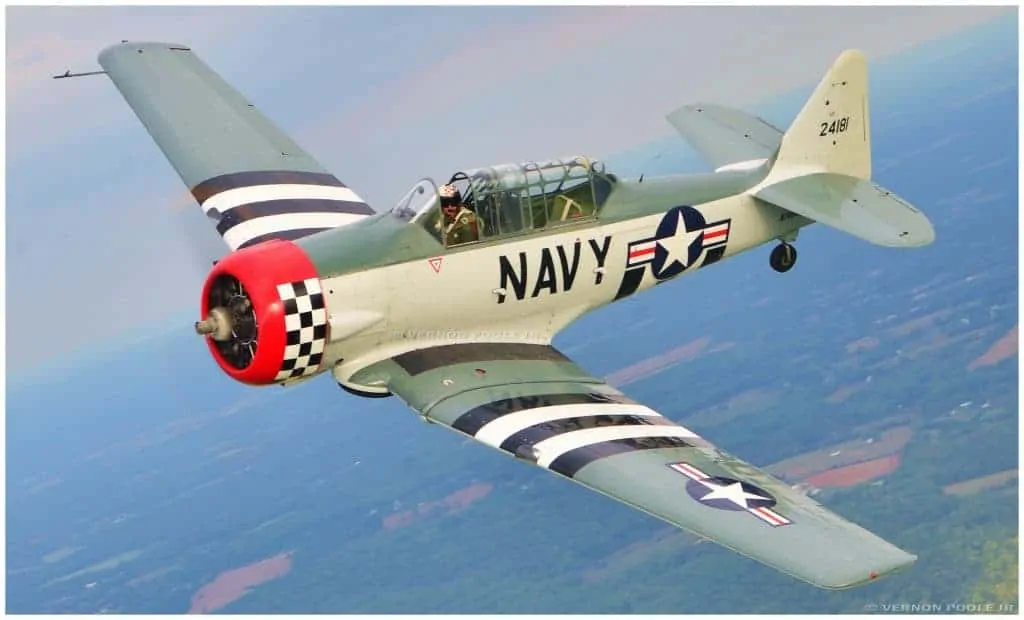 The North American Aviation T-6 Texan is an American single-engine advanced trainer aircraft used to train pilots of the United States Army Air Forces (USAAF), United States Navy, Royal Air Force, Royal Canadian Air Force and other air forces of the British Commonwealth during World War II and into the 1970s.
Cessna 550 Citation II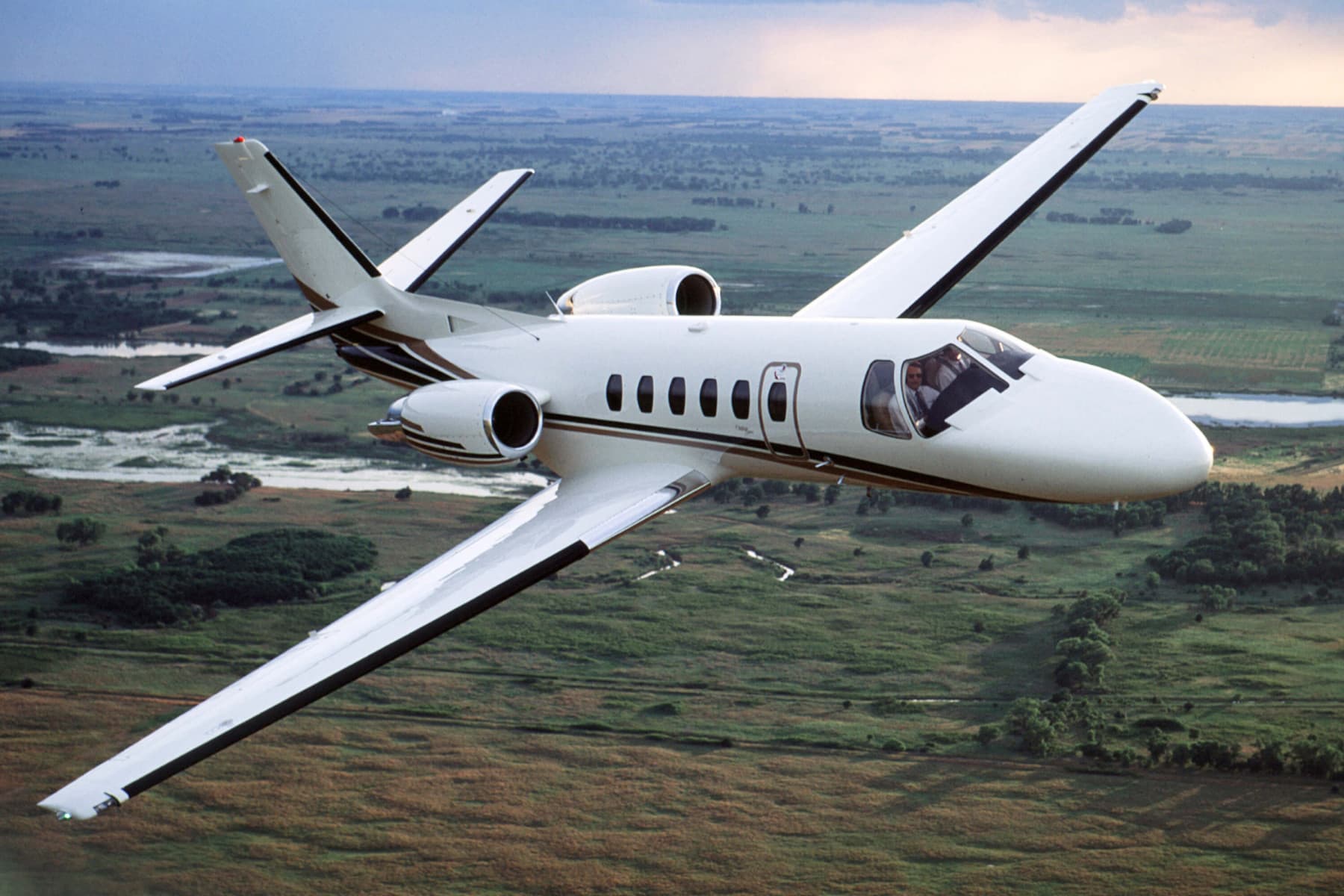 The Citation II, Model 550, was a direct development from the Citation I. The earlier aircraft's success in the market led Cessna to believe there was demand for a larger aircraft that utilized the same design philosophy. The result was the Citation II, which had a maximum seating capacity of 10.
Piper Warrior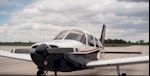 The Piper Warrior has been a flight school favorite since its inception. The Warrior is an ideal aircraft for the demands of student pilot training. Built on the same quality of its Cherokee ancestry, the Warrior comes equipped with a 160 hp Lycoming engine and an intuitive Garmin 500 avionics suite. This aircraft is an exceptional training platform to meet a multitude of flight school requirements.
Cessna 172

The Cessna 172 is an American four-seat, single-engine, high wing, fixed-wing aircraft. First flown in 1955, more 172s have been built than any other aircraft. Cessna delivered the first production model in 1956 and as of 2015, the company and its partners had built more than 44,000. The aircraft remains in production today.
Cessna 152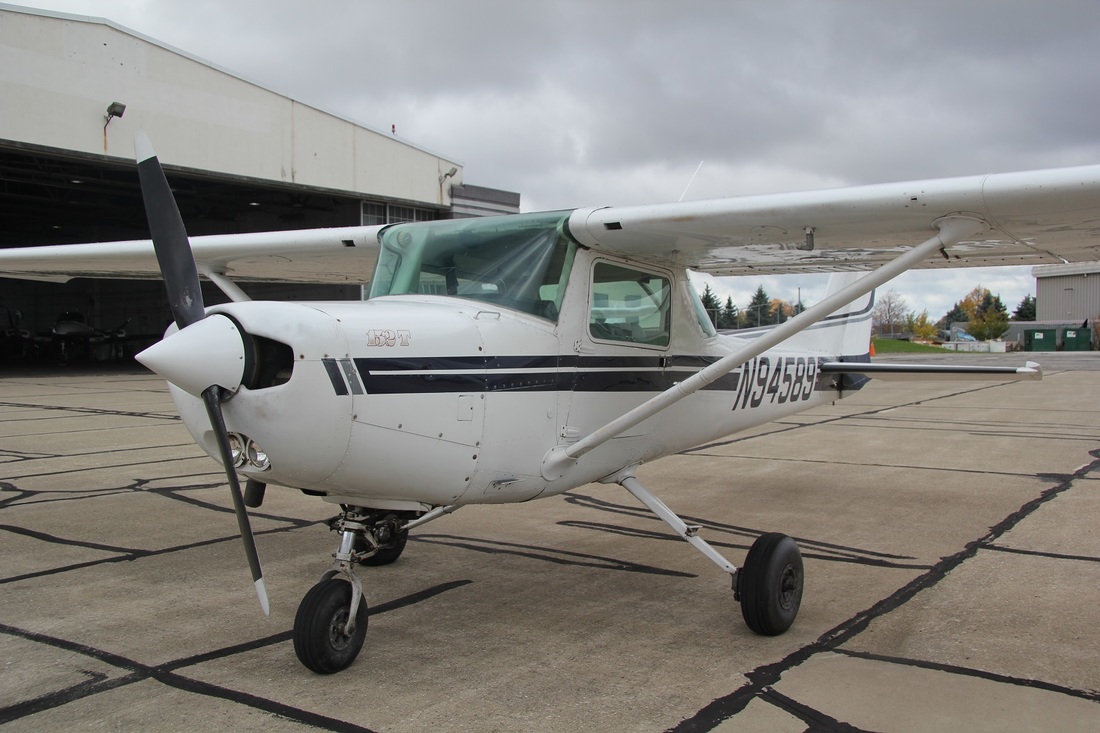 The Cessna 152 is an American two-seat, fixed tricycle gear, general aviation airplane, used primarily for flight training and personal use. It was based on the earlier Cessna 150, including a number of minor design changes and a slightly more powerful engine.
¾ Scale Replica P-51's (T-51)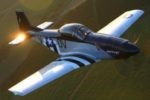 Titan Aircraft is an aircraft kit manufacturer, located in Austinburg, Ohio. They produce kits for the Titan T-51 Mustang which is a 3/4 scale replica of the P-51 Mustang and several versions of the Tornado ultralight/light-sport aircraft. The P-51 replica incorporates material and systems not commonly found in comparably priced aircraft.
Robinson R44 II Helicopter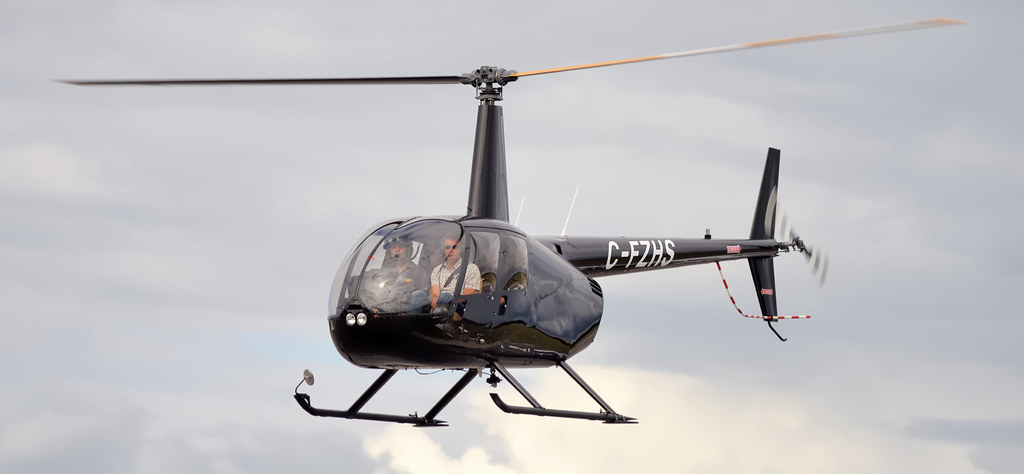 The Robinson R44 helicopter is a four seat, single engine aircraft that has been in production since 1977. It features an advanced airframe and rotor system with a high degree of redundancy to achieve rugged reliability. The engine controls are designed for mechanical simplicity, ease of maintenance and low cost of ownership. The pilot and the passengers enjoy excellent visibility from the oversized windows, which also help give it its nickname "the bubble."
Piper PA-28 Cherokee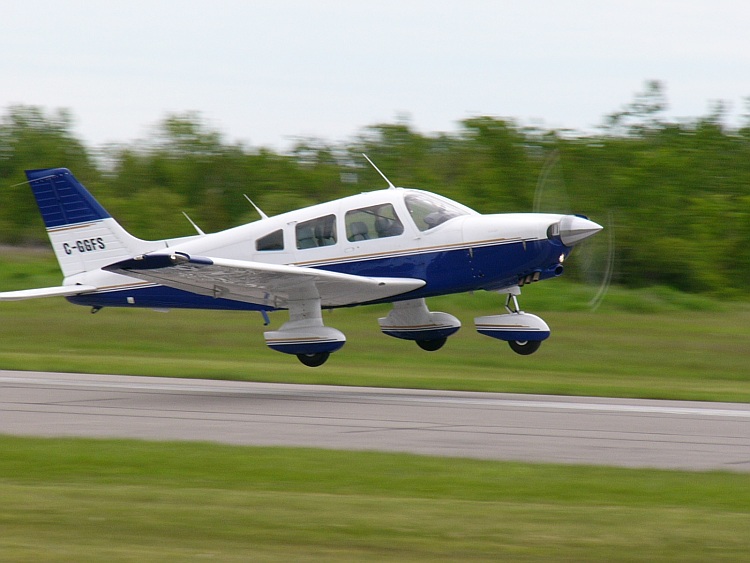 The Piper PA-28 Cherokee is a family of light aircraft built by Piper Aircraft and designed for flight training, air taxi, and personal use. The PA-28 family of aircraft is all-metal, unpressurized, single-engine, piston-powered airplanes with low-mounted wings and tricycle landing gear. They have a single door on the copilot side, which is entered by stepping on the wing
COMMERCIAL: 
Boeing 737 MAX 8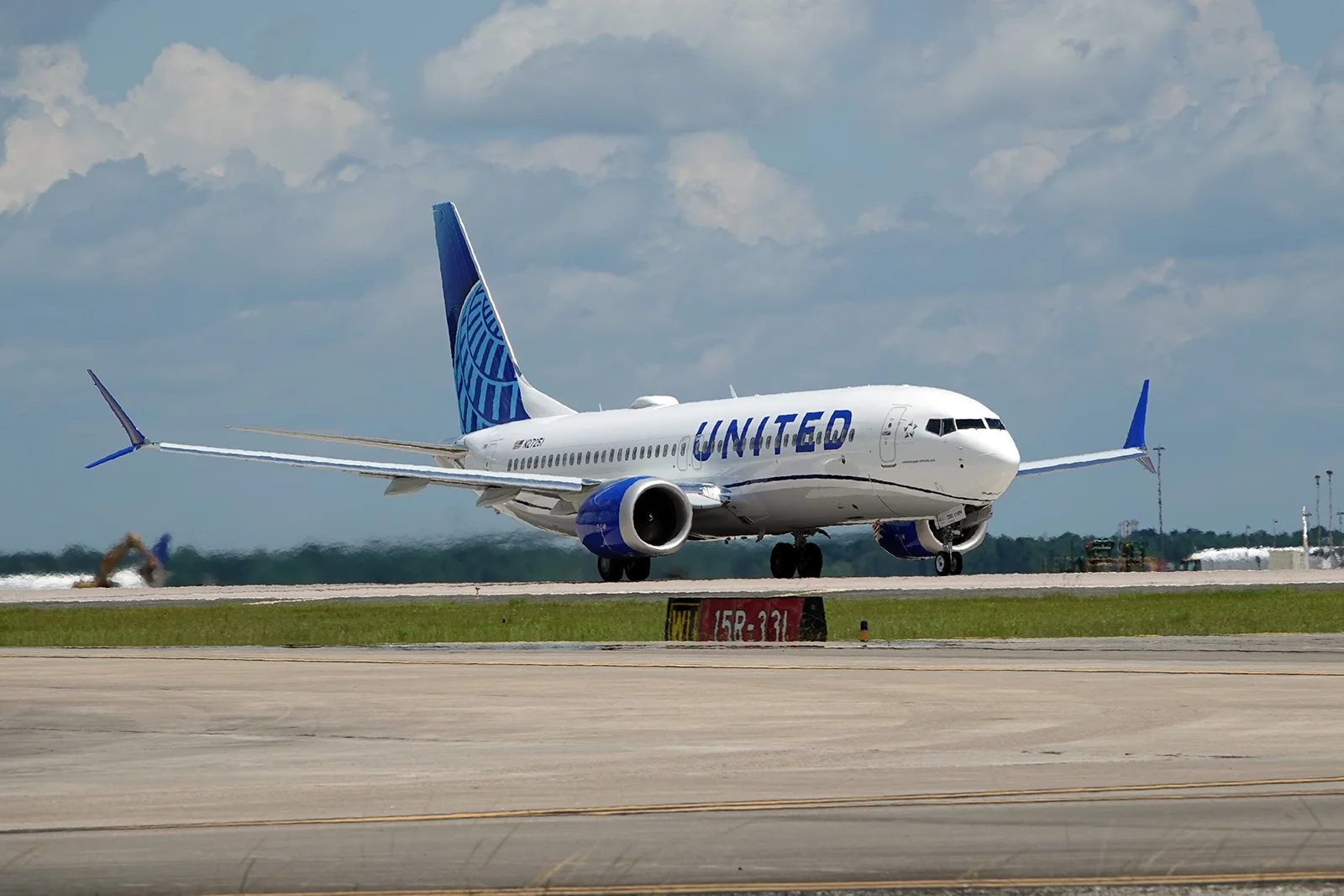 The 737 MAX is the most technically advanced 737 that Boeing has ever produced. The 737 MAX has updated, fuel-efficient engines and a modern flight deck design. Its LEAP-1B engines provide much better fuel efficiency. The flight deck has also been upgraded with advanced avionics and a best-in-class weather radar system.
There is so much to see and do at the Air Show!  Other ground attractions include Drones, Radio Controlled Aircraft and more! Click here: http://www.clevelandairshow.com/on-the-ground/
*** ACTS / SCHEDULE / STATICS SUBJECT TO CHANGE WITHOUT NOTICE ***
---
Land your family at the Air Show for a fun filled day…