The Cleveland National Air Show is an aviation theme park with unique display aircraft which includes military, vintage and commercial planes. Go inside the planes, meet the pilots and explore aviation first hand.
Aircrews interested in participating in the Cleveland National Air Show can contact us here.
Display Aircraft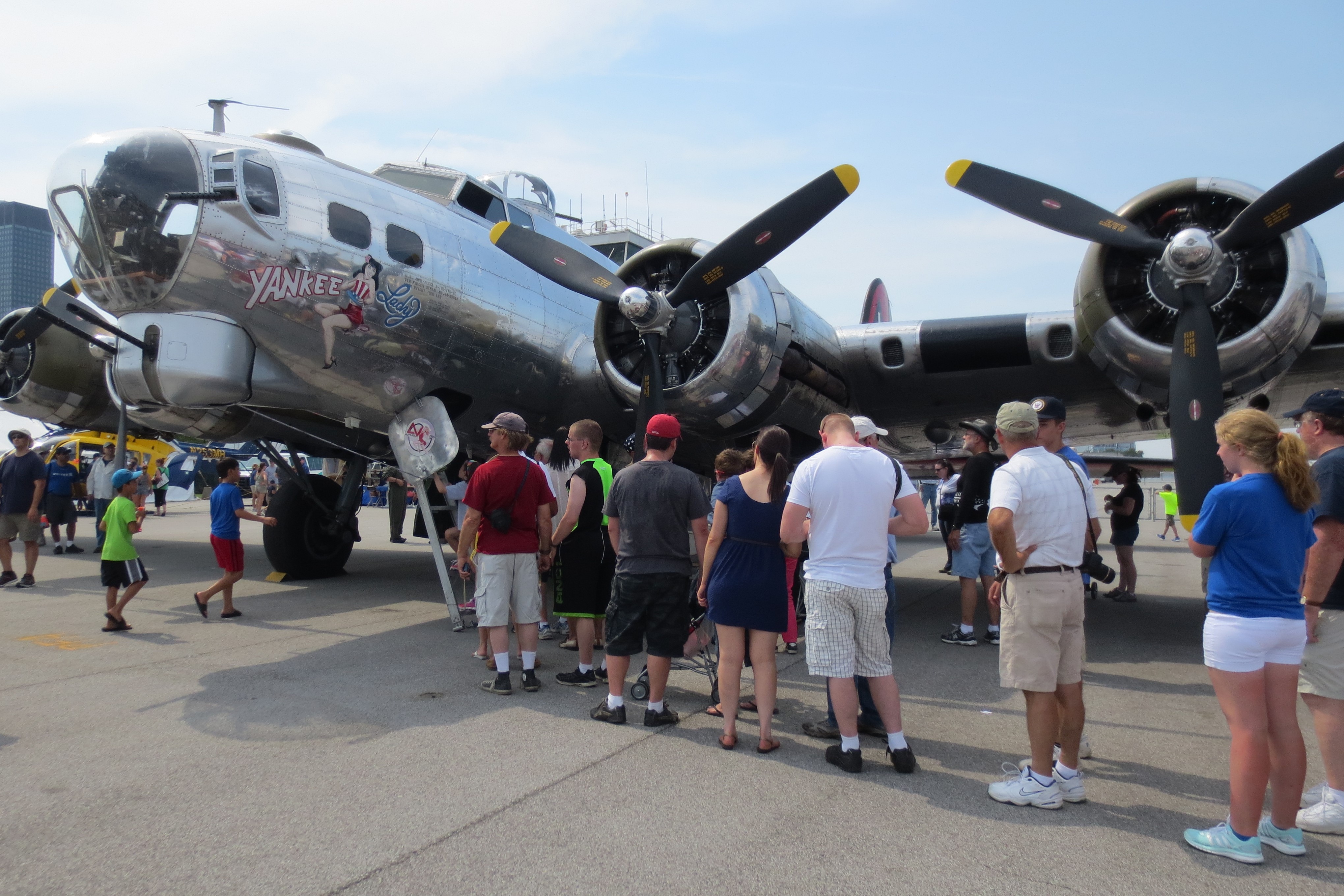 U.S. COAST GUARD:
MH-65 Dolphin Helicopter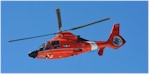 The Eurocopter HH-65 Dolphin is a twin-engine, single main rotor, MEDEVAC-capable Search and Rescue helicopter operated by the United States Coast Guard.
Auxiliary TANB Watercraft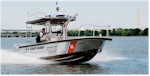 The TANB Watercraft serves as the workhorse for the Aids to Navigation Team (ANT). Most work done by the ANT involves trailering the boat to local ramps and launching to service the wide variety of structures and buoys they are responsible for.

U.S. AIR FORCE:
C-130 Hercules  
The Lockheed C-130 Hercules is a four-engine turboprop military transport aircraft. Capable of using unprepared runways for takeoffs and landings, the C-130 was originally designed as a troop, medivac, and cargo transport aircraft.
C-17 Globemaster III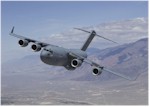 The C-17 Globemaster III has proven to be a workhorse in the U.S. Air Force's airlift arsenal. Utilizing strategic airlift capabilities the aircraft is able to deliver troops and cargo to bases in contingency environments and forward operating bases in austere locations. The airframe's versatile platform can perform tactical airlift and airdrop missions and be configured to conduct aeromedical evacuations when required.
C-5M Super Galaxy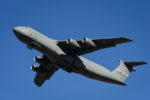 The C-5M Super Galaxy is a strategic transport aircraft and is the largest aircraft in the U.S. Air Force inventory. This enormous aircraft boats nearly 250 ft in length, stands 65 ft tall, and has a wingspan of 222 ft. The C-5M is powered by four GE CF6-80C2 turbofan engines developing a thrust of 50,580 lb each. The aircraft is also equipped with five sets of landing gear and 28 wheels. It can carry oversized cargo over intercontinental ranges and can take off and land on relatively short runways. Both the nose and aft doors open, allowing ground crews to simultaneously load and off-load cargo from both ends, reducing cargo transfer times. The full-width drive-on ramps at each end enable double rows of vehicles to be transported.
A-10 Thunderbolt II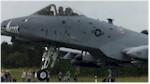 The A-10 Thunderbolt II is a single seat, twin turbofan engine, straight wing jet aircraft developed by Fairchild-Republic for the United States Air Force. The A-10 was designed for close-in support of ground troops, close air support (CAS), providing quick-action support for troops against helicopters, vehicles, and ground troops. It entered service in 1976 and is the only production-built aircraft that has served in the USAF that was designed solely for CAS.
T-6 Texan II

The T-6A Texan II is a single-engine, two-seat primary trainer designed to train Joint Primary Pilot Training, or JPPT, students in basic flying skills common to U.S. Air Force and Navy pilots. Training with the T-6 provides the basic skills necessary to progress to one of four training tracks: the Air Force bomber-fighter or the Navy strike track, the Air Force airlift-tanker or Navy maritime track, the Air Force or Navy turboprop track and the Air Force-Navy helicopter track.
U.S. NAVY
MH-53 Sea Dragon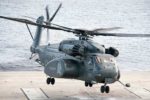 The MH-53 currently has two missions; one is the Airborne Mine Counter Measure (AMCM) mission and the second mission is the Navy Vertical Onboard Delivery (VOD) mission. The MH-53E Sea Dragon incorporates Global Positioning System (GPS), Doppler radar, and an Approach/Hover/Tow Coupler. Communications include Ultra High Frequency (UHF)/ Very High Frequency (VHF)/ High Frequency (HF) radios, secure communications capability, and Identified Friend or Foe (IFF).
E-2 Hawkeye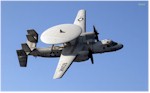 The E-2 Hawkeye is an American all-weather, carrier-capable tactical airborne early warning (AEW) aircraft. This twin-turboprop aircraft was designed and developed during the late 1950s and early 1960s by the Grumman Aircraft Company for the United States Navy as a replacement for the earlier, piston-engined E-1 Tracer.
P-3 Orion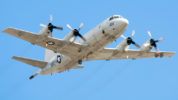 The Lockheed P-3 Orion is a four-engine turboprop anti-submarine and maritime surveillance aircraft developed for the United States Navy and introduced in the 1960s. The aircraft is easily recognized by its distinctive tail stinger or "MAD Boom", used for the magnetic detection of submarines. In 2012, it joined the handful of military aircraft that have seen over 50 years of continuous use by the United States military.
F/A-18 Super Hornet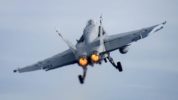 The F/A-18 Super Hornet is a twin-engine, carrier-capable, multirole fighter aircraft. It entered service with the United States Navy in 1997, replacing the Grumman F-14 Tomcat, which was retired in 2006. The Super Hornet has an internal 20 mm M61 rotary cannon and can carry air-to-air missiles and air-to-surface weapons.
T-6 Texan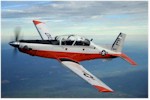 The North American Aviation T-6 Texan is an American single-engined advanced trainer aircraft used to train pilots of the United States Army Air Forces (USAAF), United States Navy, Royal Air Force, and other air forces of the British Commonwealth during World War II and into the 1970s. F-5N Tiger II (Tentative)
F-5 Tiger II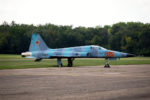 The F-5 Tiger II is a single seat, twin-engine, tactical fighter and attack aircraft that provides simulated air-to-air combat training. The F-5F is a dual-seat version, twin-engine tactical fighter commonly used for training and adversary combat tactics. The F-5 aircraft serve in an aggressor-training role with simulation capabilities of current threat aircraft in fighter-combat mode.
T-44 Pegasus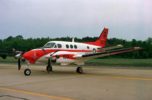 The T-44 "Pegasus" aircraft is a twin-engine, pressurized, fixed-wing monoplane whose mission is to train Navy and Marine Corps pilots. The aircraft is used for advanced turboprop aircraft training and for intermediate E2/C2 (carrier based turboprop radar aircraft) training.

U.S. ARMY:
CH-47 Chinook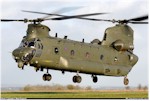 The Boeing CH-47 Chinook is an American twin-engine, tandem rotor heavy-lift helicopter. Its primary roles are troop movement, artillery placement and battlefield resupply. With a top speed of 196 mph, the helicopter was faster than contemporary 1960s utility helicopters and attack helicopters. The CH-47 is among the heaviest lifting Western helicopters.

GOVERNMENT:
NASA S-3 Viking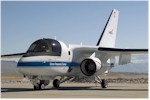 The S-3 was originally designed as an anti-submarine aircraft for the U.S. Navy. After extensive modifications, the NASA S-3 has been transformed from a carrier-based military aircraft to a state-of-the-art icing research aircraft. Initial flights in the S-3 will originate in Aguadilla, Puerto Rico, and seek to characterize the icing conditions that exist in the atmosphere's tropical convective layer.
NASA Twin Otter

The Twin Otter, DHC-6, is a versatile aircraft capable of flying various mission profiles with an array of instruments. The aircraft has instrument mounts on both wings as well as numerous fuselage mounting points. It is an economical aircraft for missions flown below 20,000' at speeds of around 90 to 140 knot.

INTERNATIONAL:
CT-155 Hawk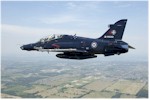 The CT-155 Hawk was selected for the NATO Flying Training in Canada (NFTC) program because of its similarities to frontline fighter aircraft. The Hawk's sophisticated glass cockpit features a heads-up display (HUD), hands-on throttle and stick (HOTAS) controls, and integrated navigation and targeting systems. With its superior technology, the jet can perform a wide range of high performance training missions.
CT-156 Texan
The CT-156 Texan is a single-engine turboprop aircraft built by the Raytheon Aircraft Company. It is used as a basic trainer by the Royal Canadian Air Force.
WARBIRDS:
C-47 Skytrain "Placid Lassie"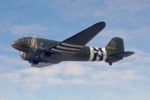 The historic Douglas C-47 Skytrain troop transport aircraft "Placid Lassie," participated in the D-Day invasion of Europe, operation Market Garden in Holland, supplied Patton's 3rd Army and dropped desperately needed supplies to troops in the Battle of Bulge, plus was hit by enemy fire! "Placid Lassie" was delivered to the United States Army Air Corps in early 1943, assigned to the 74th squadron of the 434th Troop Carrying Group in England to prepare for D-Day. The C-47s, also known as Dakotas, towed massive cargo gliders and dropped more than 24,000 paratroopers on the morning of June 6, 1944 (D-Day). Lassie and her crew flew several missions on that fateful morning, first towing gliders and later carrying paratroopers.
WWII 1944 Ford Built GPW MP Jeep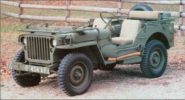 The Ford GPW was also known as one of the major iconic Jeeps known for its military efficiency and reliability during the war. Some of its many aliases include the GI jeep, the WWII jeep, and the Army jeep. The design of the Ford GPW was a result of a standardized design after testing prototypes by American Bantam, Willys Overland, and Ford. The "G" in GPW stood for "Government", the "P" stood for passenger vehicle with an 80 inch wheelbase, and the "W" stood for "Willys" licensed design. The Willys MBs and the Ford GPWs of World War II are functionally identical, and had interchangeable parts. A total of 278,000 GPWs were built.
COMMERICAL:
United Airlines Boeing 737-800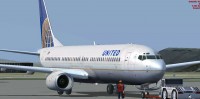 The Boeing 737 Next Generation, commonly abbreviated as Boeing 737NG, is the name given to the −600/-700/-800/-900 series of the Boeing 737 airliner. This is a short- to medium-range, narrow-body jet airliner. Produced since 1996 by Boeing Commercial Airplanes, the 737NG series includes four variants and can seat between 110 to 210 passengers.

CIVILIAN & SPECIAL INTEREST:
Metro Life Flight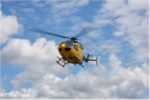 Launched in 1982, Cleveland Metro Life Flight is an internationally recognized critical care transport service based in Northeast Ohio. Accredited by the Commission on Accreditation of Medical Transport Systems (CAMTS) since 1994, Metro Life Flight provides both local and international assistance utilizing helicopter, Lear jet and ground unit assets.

Beech Baron D55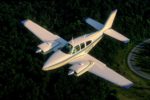 The Beechcraft Baron is a light, twin-engined piston aircraft developed by Beechcraft. The Baron is a variant of the Travel Air, and was introduced in 1961.  The Baron 55 is the short body variant and was built 1968 through 1969 with four to six seats. The variant introduced a new paint scheme and 'speed-slope' windshield. Plus changed to three blade props and a different flap configuration.

Boeing PT-17, 1830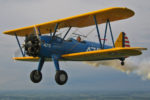 The PT-17 is a two-seater biplane introduced by Stearman Aircraft Division of Boeing in 1934. It has fabric-covered wooden wings, single-leg landing gear and an over-built welded-steel fuselage. Despite its almost obsolete design, it became an unexpected success during World War II. Its simple, rugged construction made it ideal as a trainer for novice pilots for the U.S. Army Air Corps.
Aeronca 78AC, 1946

The Aeronca Champion Model 78AC is a continental 65 HP, four cylinder engine, model A65. It was manufactured in July of 1946 and has flown in each of the contiguous forty eight states.
SVN-1 Valiant, 1942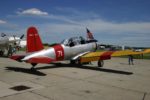 This aircraft is a WWII U.S. Naval trainer, similar to an AT-6 Texan. This authentically restored aircraft is 1 of 4 original SNVs still flying. It served as the second phase of training for a WWII naval aviator.
T-28A Trojan
The North American Aviation T-28 Trojan is a piston-engined military trainer aircraft used by the United States Air Force and United States Navy beginning in the 1950s. Besides its use as a trainer, the T-28 was successfully employed as a counter-insurgency aircraft, primarily during the Vietnam War. It has continued in civilian use as an aerobatics and Warbird performer.
L-39 Acrojet, 1980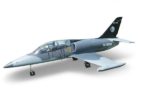 The L-39 is a high-performance jet trainer. It has the distinction of being the first of the second-generation jet trainers to be produced, as well as being the first trainer aircraft to be equipped with a turbofan powerplant. The type was exported to a wide range of countries as a military trainer.
PITTS S-2B, 1985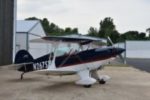 The Pitts S-2B is a light aerobatic biplane designed by Curtis Pitts. It has accumulated many competition wins since its first flight in 1944. The Pitts biplanes dominated world aerobatic competition in the 1960s and 1970s and, even today, remain a competition aircraft.
Beechcraft Travel Air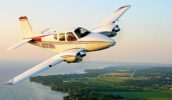 The Beechcraft Travel Air was a twin-engine development of the Beechcraft Bonanza. It was designed to fill the gap between the single engine Model 35 Bonanza and the much larger Model 50 Twin Bonanza.
Flight Design CTLS
The Flight Design CTLS is a high-wing, tricycle undercarriage, two seat, ultralight and light-sport aircraft produced by Flight Design of Germany. It was an upgraded Light Sport version of the CTSW in several areas, including a revised fuel system, revised tailplane, upgraded landing gear, and aerodynamic improvements.
Cirrus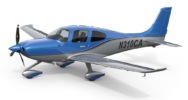 The Cirrus SR22 is a single-engine four- or five-seat composite aircraft. The SR-series remains the only production airplane in its class to include side stick flight controls that combine aspects of a traditional yoke handle (referred to in the industry as a "side yoke").
Piper Warrior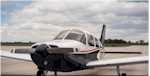 The Piper Warrior has been a flight school favorite since its inception. The Warrior is an ideal aircraft for the demands of student pilot training. Built on the same quality of its Cherokee ancestry, the Warrior comes equipped with a 160 hp Lycoming engine and an intuitive Garmin 500 avionics suite. This aircraft is an exceptional training platform to meet a multitude of flight school requirements.
Cessna 172

The Cessna 172 is an American four-seat, single-engine, high wing, fixed-wing aircraft. First flown in 1955, more 172s have been built than any other aircraft. Cessna delivered the first production model in 1956 and as of 2015, the company and its partners had built more than 44,000. The aircraft remains in production today.
Cessna C-150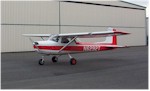 The Cessna 150 is a two-seat tricycle gear general aviation airplane that was designed for flight training, touring and personal use. The Cessna 150 is the fifth most produced civilian plane ever, with 23,839 aircraft produced.
Cessna C-172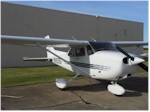 This newer 172 has some upgrades that makes it a pilot favorite. With its 180 HP fuel injected engine, N9935F has performance that pilots love. And with its leather seats, auto pilot and moving map GPS, this aircraft is a great upgrade for 172 pilots.
(3) ¾ Scale Replica P-51's (T-51)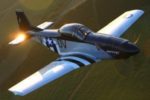 Titan Aircraft is an aircraft kit manufacturer, located in Austinburg, Ohio. They produce kits for the Titan T-51 Mustang which is a 3/4 scale replica of the P-51 Mustang and several versions of the Tornado ultralight/light-sport aircraft. The P-51 replica incorporates material and systems not commonly found in comparably priced aircraft.
There is so much to see and do at the Air Show!  Other ground attractions include Drones, Radio Controlled Aircraft and more! Click here: http://www.clevelandairshow.com/on-the-ground/
*** ACTS / SCHEDULE / STATICS SUBJECT TO CHANGE WITHOUT NOTICE ***
---
Land your family at the Air Show for a fun filled day…