From the Movie Tora! Tora! Tora!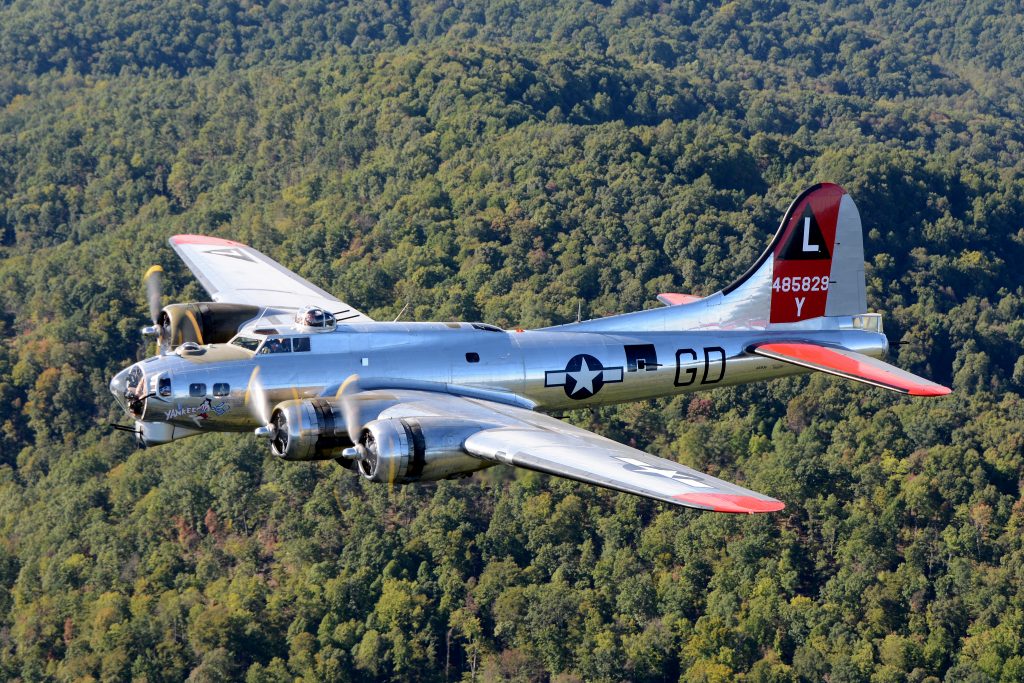 WWII touches down in Cleveland when one of five B-17s seen in the epic movie Tora! Tora! Tora! lands at Burke Lakefront Airport on Labor Day Weekend. Air Show fans will be able to tour the vintage aircraft plus meet the pilots and crew.
The Boeing B-17, nicknamed the "Flying Fortress", is a four-engine heavy bomber aircraft developed for the United States Air Force. From its introduction in 1938, the B-17 Flying Fortress evolved through numerous design advances. The Flying Fortress quickly proved to be a strategic weapon for the U.S. as a potent, high-flying, long-range bomber that was able to not only defend itself but also return home regardless of substantial damage. The B-17 secured itself as an effective weapons system by dropping more bombs than any other U.S. aircraft throughout WWII.
Of the nearly 13,000 thousand B-17's built, over 8,000 were lost in combat or training missions. The Yankee Lady was the 13th to the last produced and never served in combat, as the war ended around the time it was completed. In the intervening years, it fought forest fires, provided search and rescue for the Coast Guard, and then in 1995 the Yankee Air Museum completed a meticulous restoration.
Today, the Yankee Lady it is one of only a few B-17s in the U.S. that remains airworthy. Click here for more information about the Yankee Air Museum.
---
Land your family at the Air Show for a fun filled day…