U.S. Air Force Interactive Experience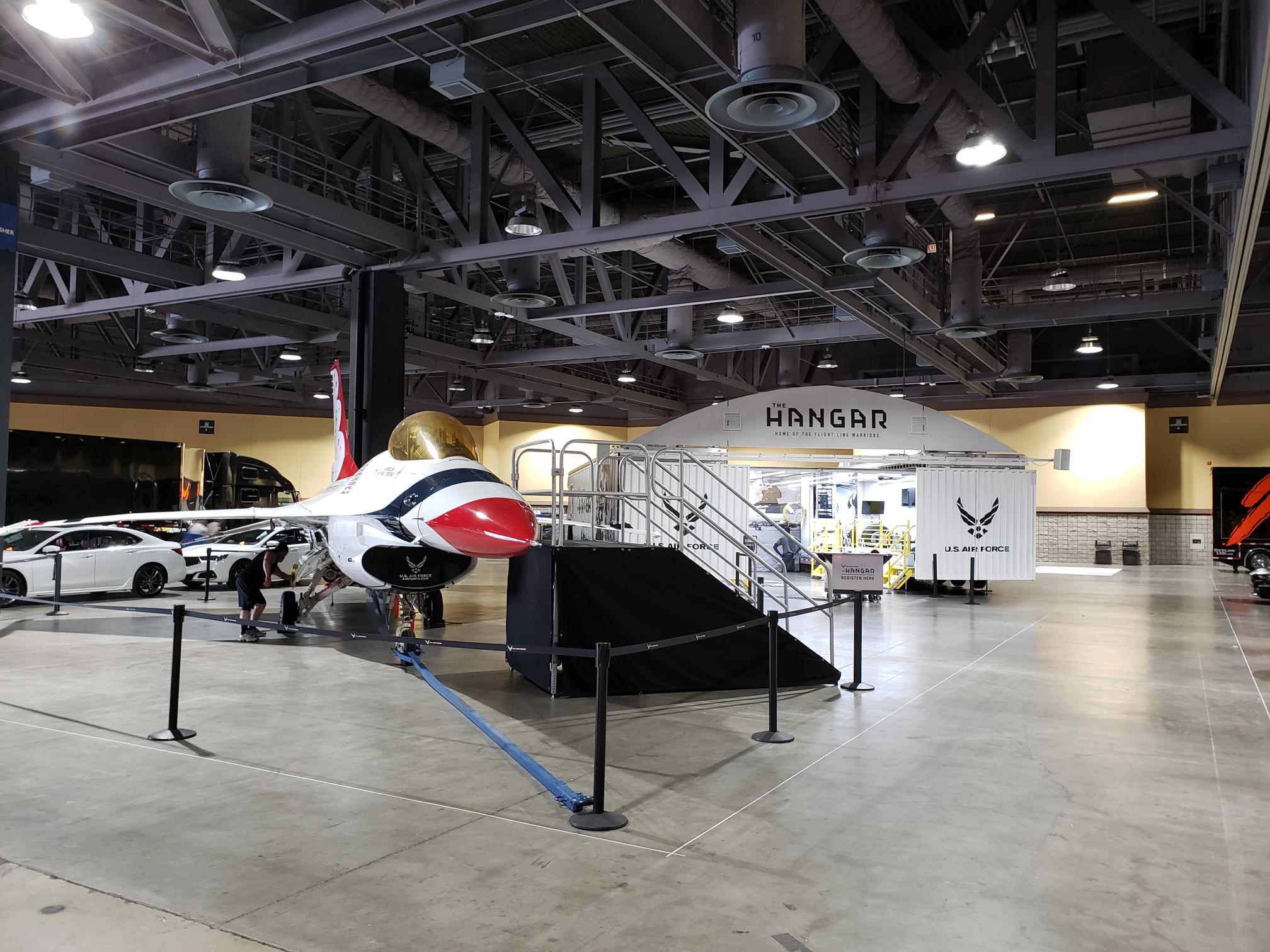 The Hangar will appeal to the tech-thinker, mechanically-inclined individual. With a focus on maintainer careers such as Air Force Crew Chiefs and Cockpit Avionics, the tour will give Air Show attendees a behind the scenes look at the technology and structure used by Airmen every day.
Take a photo with a full-size F-16 Fighting Falcon.
Using LeapMotion technology, visitors must repair a CV-22 hydraulic leak
Visitors sit inside a replicated F-16 cockpit and run through virtual challenges through a HoloLens headset.
C-130 Hercules tire change challenge.
Visitors are placed in the role of a Crew Chief as they use Kinect technology to signal a F-35.
---
Land your family at the Air Show for a fun filled day…