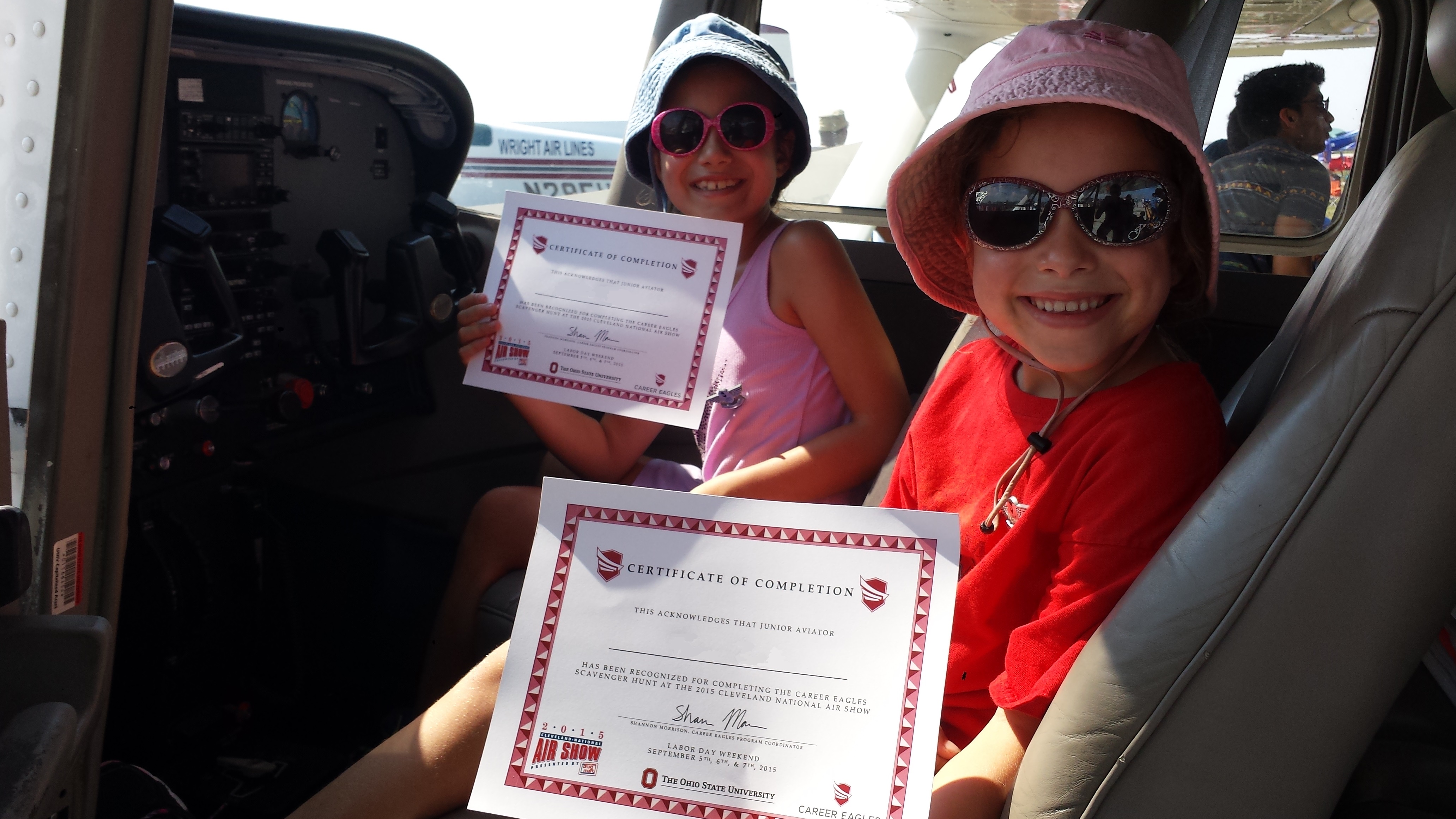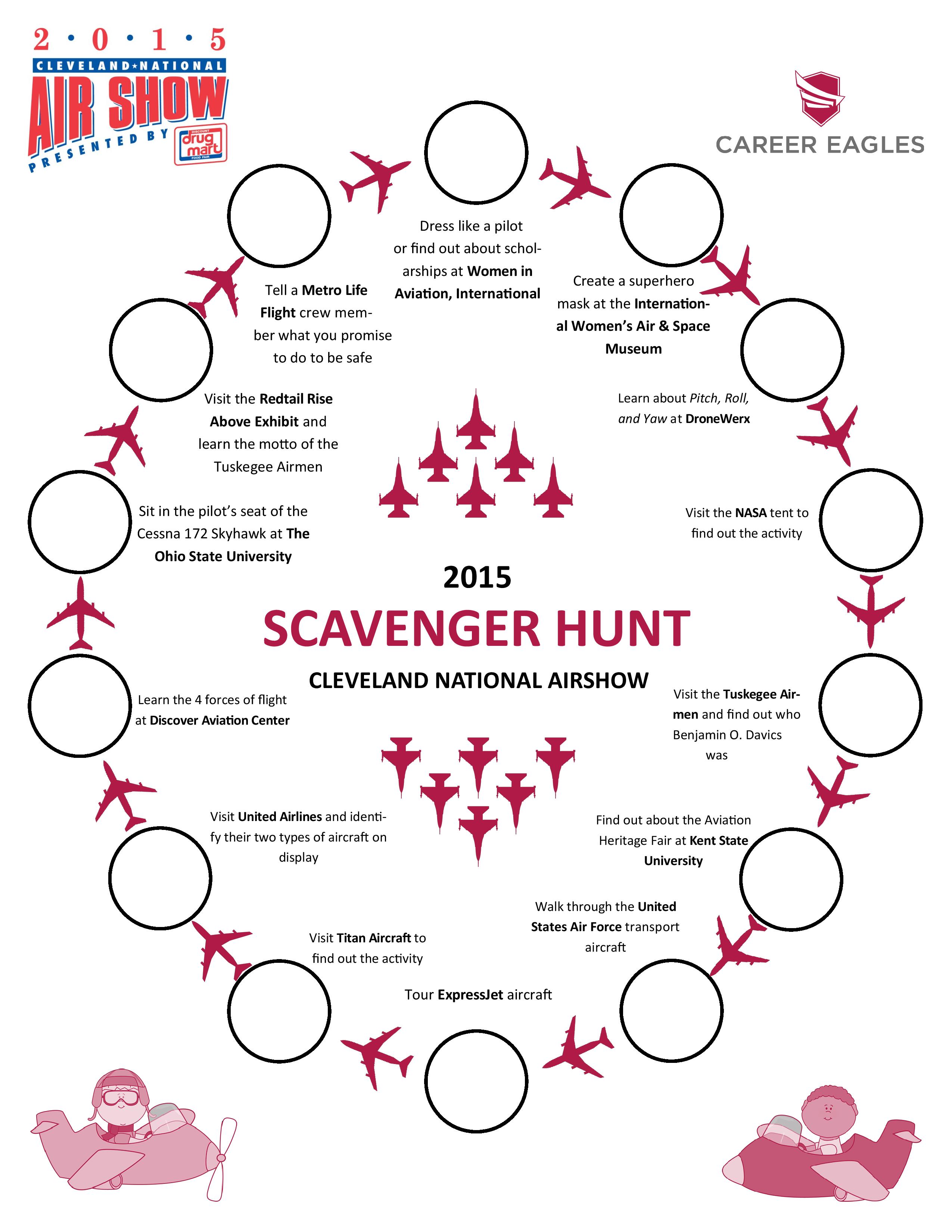 The Air Show Scavenger Hunt is a great way to make sure kids of all ages get the most out of exploring the various exhibits and activities around the air show grounds! Each item on the Scavenger Hunt harnesses the excitement of aviation and aerospace, and provides great educational value for tomorrow's explorers and innovators.
Stop by the Career Eagles table at The Ohio State University's booth to pick up your Air Show Scavenger Hunt stamp sheet and begin exploring the show! Complete the Hunt and get a prize, including pilot wings and your first Pilot Logbook!
For more information about Career Eagles, please visit their website.
---
Land your family at the Air Show for a fun filled day…