Sentimental Journey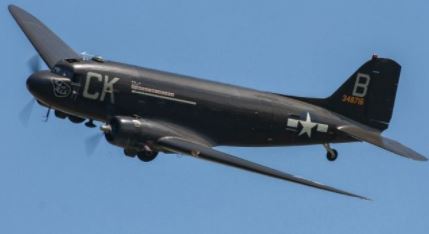 Clevelanders will take a sentimental journey when the WWII Douglas C47B Skytrain "Luck of the Irish" makes an appearance at the Cleveland National Air Show. This special aircraft will be on display on the show grounds and will also take to the skies each day…rumbling over the Northcoast Harbor.
The "Luck of the Irish" flew in 25 Fully Combat-Operational Resupply Missions in the European theatre from its base in Welford Park, England and Bretigny, France. It also flew 13 missions in which it evacuated American, British, French and even German POWs. We have records for at least 96 missions of various types, which it had taken part in during the war.
---
Be sure to check out all of the spectacular performers.