History Takes Flight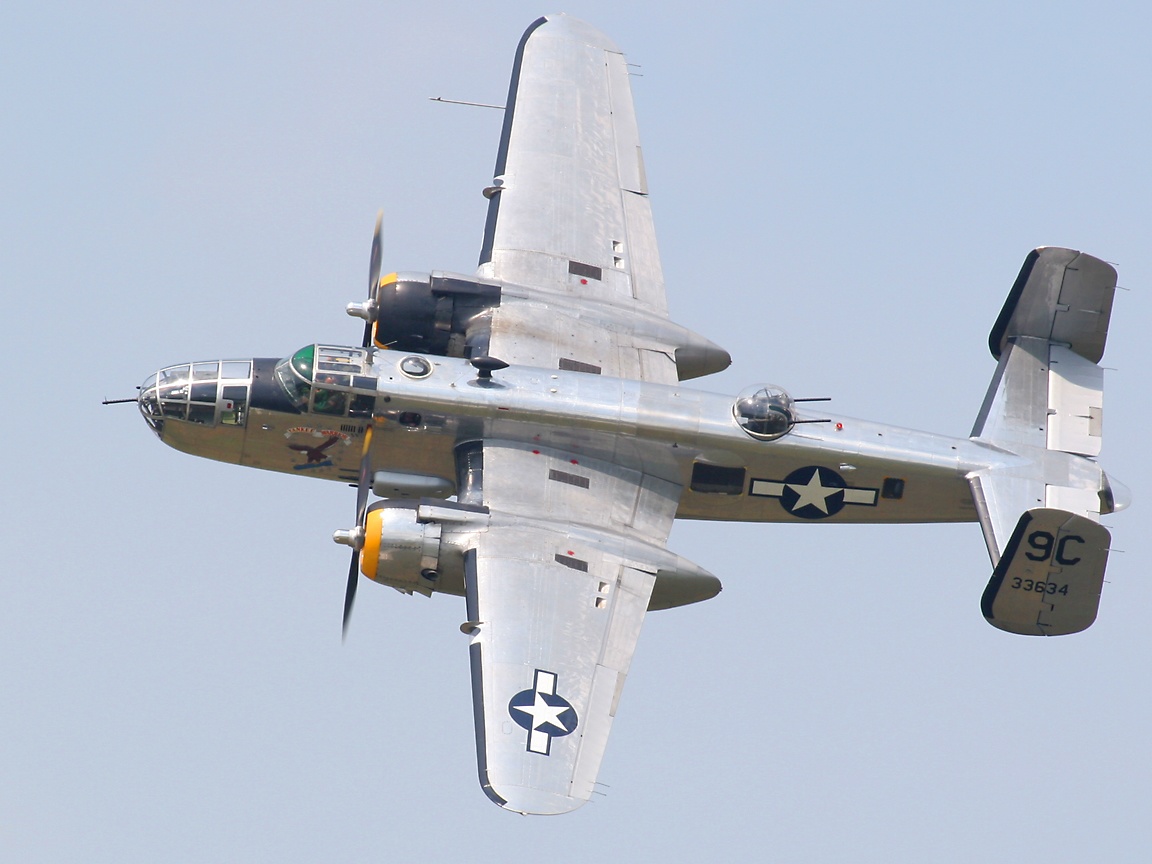 Air Show fans will take a sentimental journey when a B-25D Mitchell Bomber "Yankee Warrior" takes to the skies. The B-25 has a distinctive shape with a low rumbling engine and is a living, flying embodiment of the Greatest Generation's winning spirit.
The B-25 Mitchell was one of the most significant aircraft in World War II. Used in all theaters of the war, and for a wide range of attack missions, the B-25 is best known for its role in the Doolittle Raid, April 1942. This is the raid comprised of 16 B-25 bombers launching from the aircraft carrier USS Hornet in America's first strike back at the enemy following the attack on Pearl Harbor.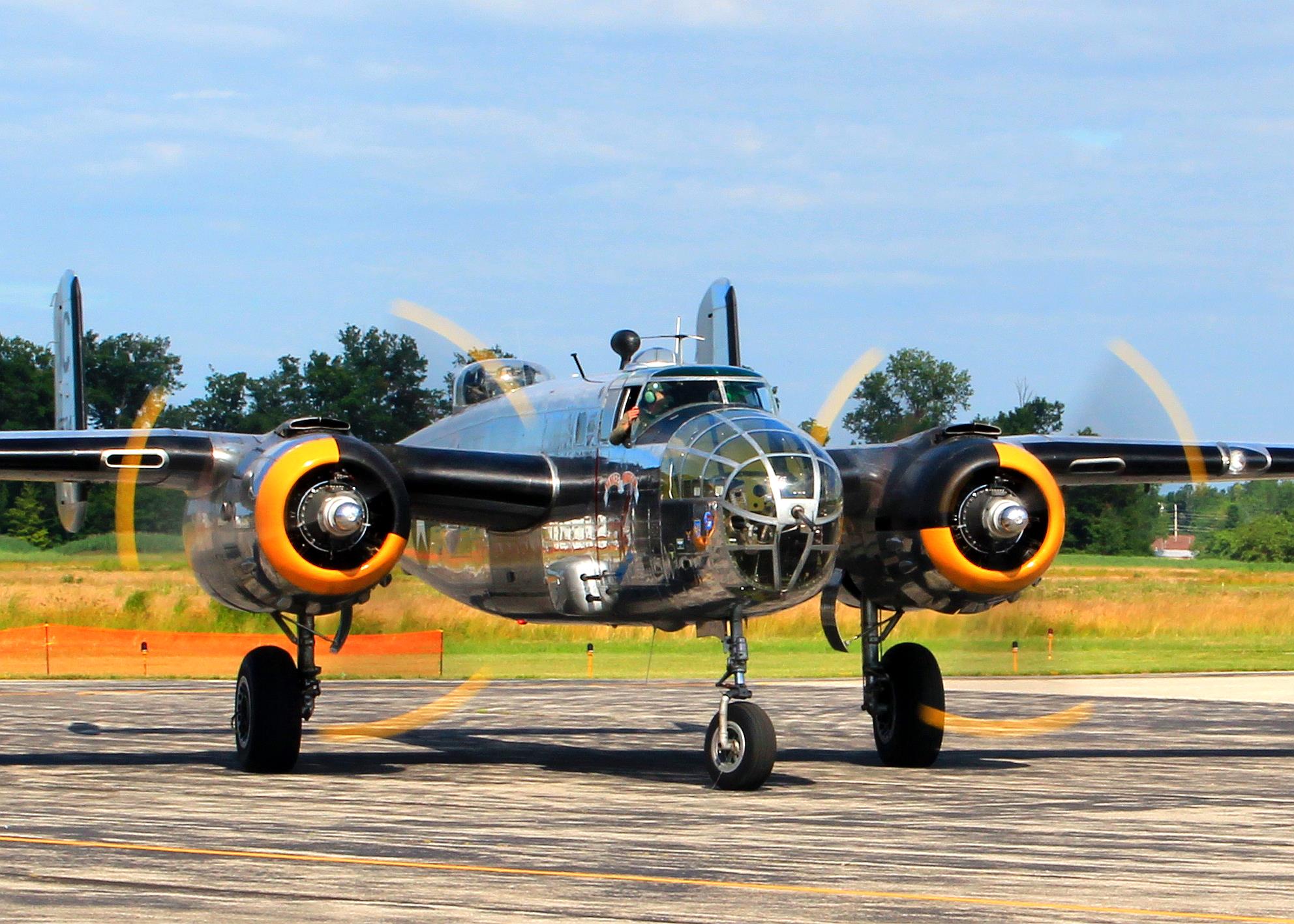 The Yankee Warrior was manufactured at North American Aviation in Kansas City, Kansas in 1943, then served with the 12th US Army Air Forces 57th Bomb Wing, 340th Bomb Group, 489th Bombardment Squadron, in Corsica. The nose art for this aircraft was not used on this B-25 during the war; it is representative of the era. This aircraft flew eight combat missions over Italy and through the Brenner Pass, on the border of Italy and Austria.
After WWII, this B-25D was owned by the British, then the Royal Canadian Air Force, and then by a Detroit area aviation enthusiast. The Yankee Air Museum purchased this aircraft in 1987, restoring it to flying condition in 2003. On December 8, 2018, the Yankee Air Museum celebrated the 75th anniversary of this storied warbird.
There are only two flyable B-25Ds in the world and spectators will be able to view the aircraft on display too. Click here for more information about the Yankee Air Museum.
The Air Show grounds will also feature a WWII B-17G Flying Fortress aircraft exhibit. Click here for more information.
---
Be sure to check out all of the spectacular performers.