Sentimental Journey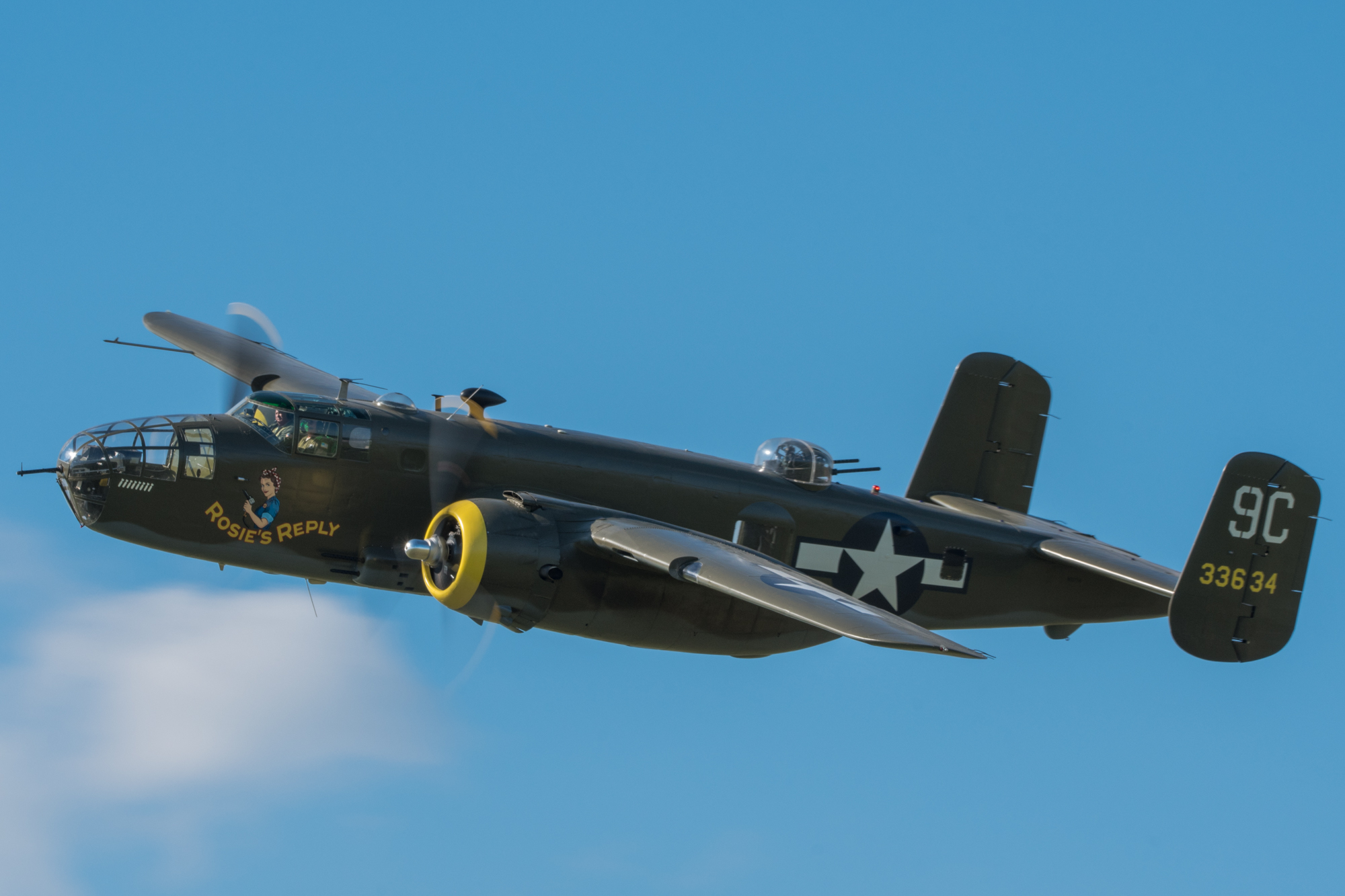 Air Show fans will take a sentimental journey when a B-25D Mitchell Bomber "Rosie's Reply" takes to the skies.  The B-25 has a distinctive shape with a low rumbling engine and is a living, flying embodiment of the Greatest Generation's winning spirit.
The B-25 Mitchell was one of the most significant aircraft in World War Two.  Used in all theaters of the war, and for a wide range of attack missions, the B-25 is best known for its role in the Doolittle Raid, April 1942. This is the raid comprised of 16 B-25 bombers launching from the aircraft carrier USS Hornet in America's first strike back at the enemy following the attack on Pearl Harbor.
For more information click here.
---
Be sure to check out all of the spectacular performers.