Sentimental Journey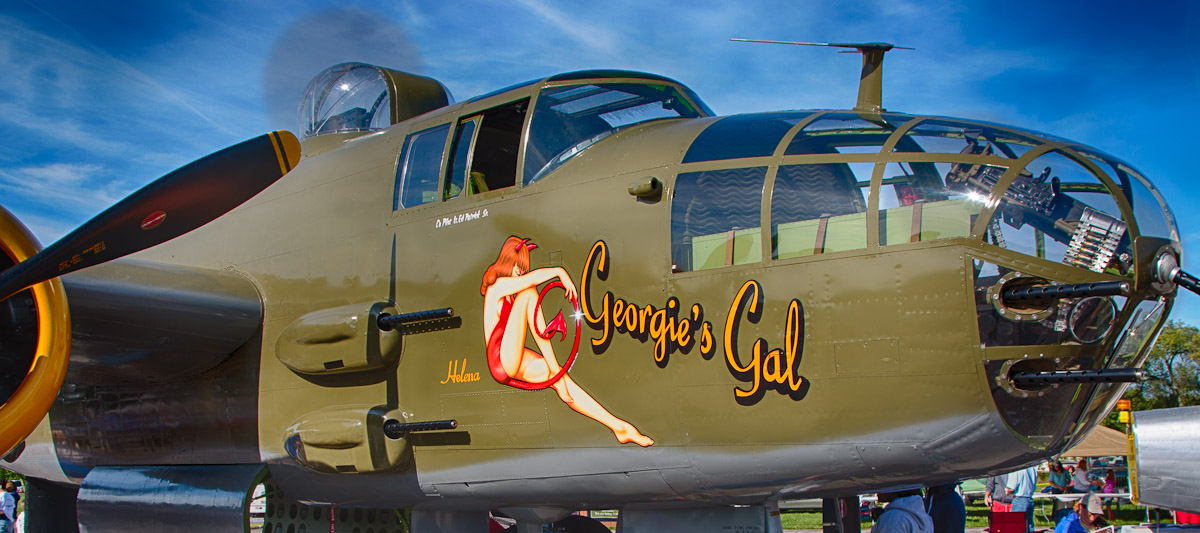 Clevelanders will take a sentimental journey when the WWII B-25 Mitchell Bomber "Georgie's Gal" makes an appearance at the Cleveland National Air Show. This special aircraft will be on display on the show grounds and will also take to the skies each day…rumbling over the Northcoast Harbor.
The North American B-25 Mitchell is an American twin-engine, medium bomber manufactured by North American Aviation. It was used by many Allied air forces, in every theater of World War II, although the majority of B-25s in American service were used in the Pacific. The B-25 was named in honor of General Billy Mitchell, a pioneer of U.S. military aviation. Georgie's Gal started her life at a manufacturing plant in Kansas City, being accepted into service in 1945. She has been bought and sold numerous times since being decommissioned and entering civilian service. Liberty Aviation Museum in Port Clinton, Ohio purchased the plane in 2011 and has lovingly completed extensive mechanical and cosmetic restorations to the aircraft. To learn more about the Liberty Aviation Museum click here.
---
Be sure to check out all of the spectacular performers.