Gas Station in the Sky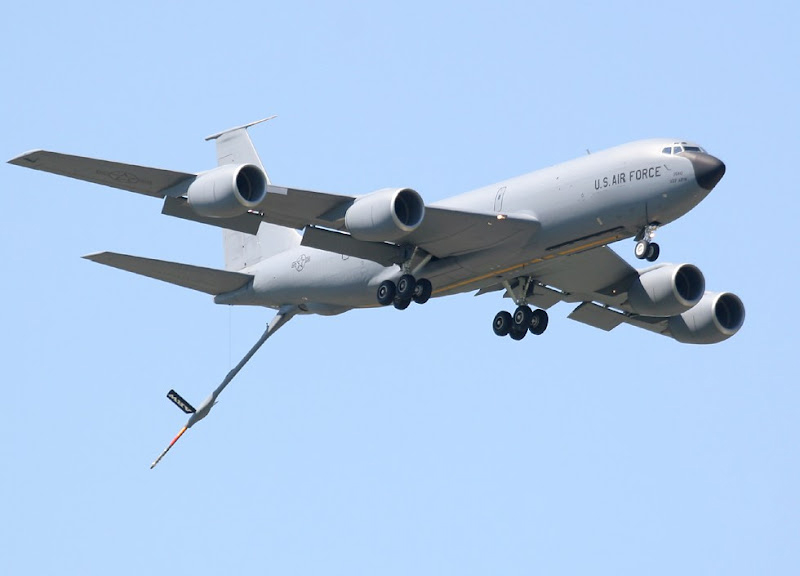 The KC-135 Stratotanker is the core aerial refueling aircraft for the United States Air Force and has excelled in this role for more than 60 years. The KC-135 weighs 322,500 pounds. The heavy refueler flies at a speed of 530 mph.
The KC-135 appearing in Cleveland is part of the 97th Air Refueling Squadron, located at Fairchild Air Force Base, Washington, which is an Air Mobility Command air refueling squadron fueling America's global reach. The 97 ARS plans, schedules, and directs 100 aircrew with support staff and 12 aircraft in support of combat air refueling, airlift, and aeromedical evacuation operations around the world.
Be sure to check out all of the spectacular performers.