Past Meets the Present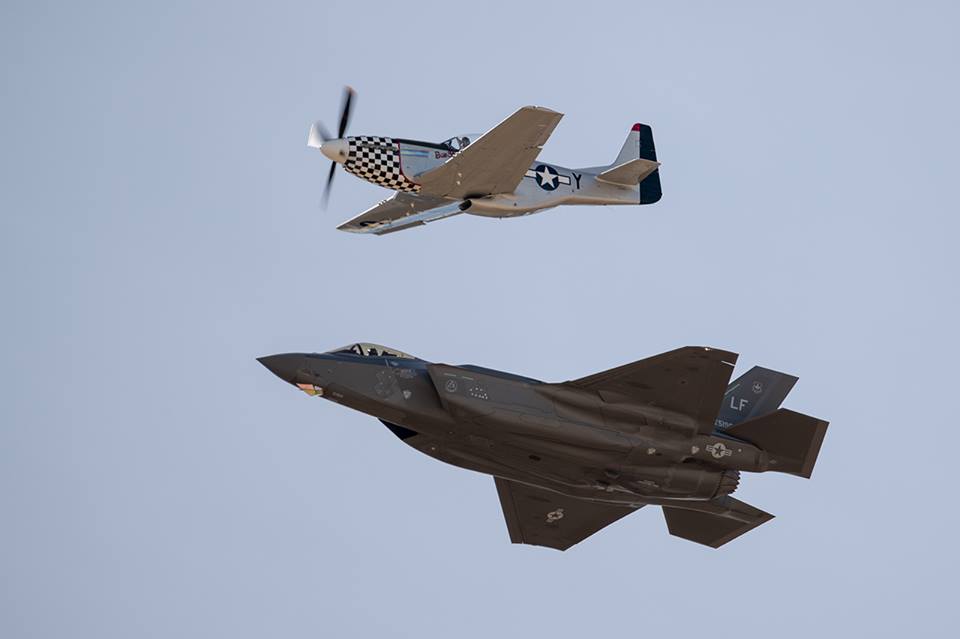 Air Show fans will witness a rare commemorative Heritage Flight when the F-35A Lightning II, A-10C Thunderbolt II, and WWII P-51 Mustang "Bum Steer" join in the skies over Cleveland.
The legendary P-51 Mustang dominated the skies over Western Europe after it was introduced in World War II. The single-seat aircraft had a maximum speed of 437 miles per hour and could escort heavy bombers deep into the heart of Germany. The P-51 and the pilots that flew them were crucial to turning the tide of war in the Allies' favor.
The Air Force Heritage Flight program presents the evolution of the U.S. Air Force's air power by flying today's state-of-the-art fighters in close formation with vintage fighter aircraft. The formation serves as a living memorial to the men and women who have served—or are currently serving—in the U.S. Air Force while supporting U.S. Air Force recruiting and retention efforts.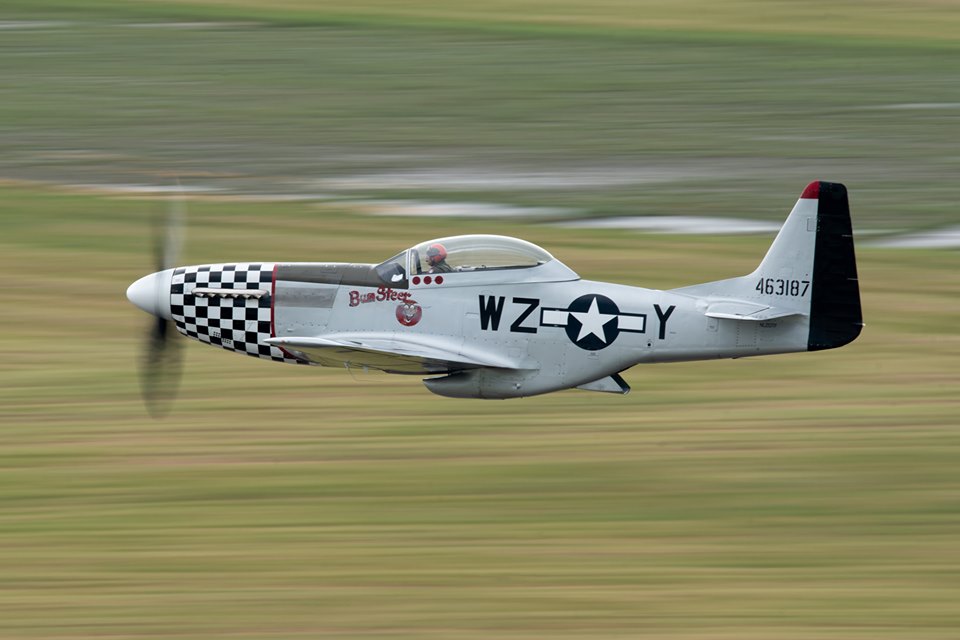 Tommy Williams will fly the P-51 Mustang. While serving as a second lieutenant in the Air Force, he flew multiple fighter aircraft including the F-15C, F-5E, F-4E and F-16. Tommy has a passion for the fighters of World War II and is proud to play a small part in helping keep alive the heritage of the U.S. Air Force by displaying and flying the P-51 Mustang in air shows across the country. For more information on the Heritage Flight Program, click here.
---
Be sure to check out all of the spectacular performers.