The Raptor Returns!
The 2023 Air Show will go full throttle when the U.S. Air Force F-22 Raptor Demonstration team returns to Cleveland.
The F-22 Raptor is a fifth-generation fighter incorporating fourth-generation stealth technology, radical maneuvering capabilities, the ability to fly at supersonic speed without afterburners and unprecedented pilot situational awareness, making it the most dominant and advanced air superiority fighter in the world.
The F-22 will perform an aerial demonstration each show day and is one of the most sought-after demonstrations on the air show circuit. Its incredible maneuverability, aided by its computerized controls and powerful, thrust-vectoring jet engines, make the Raptor demonstration unlike any other and a must see at this year's Air Show.  For more information, click here.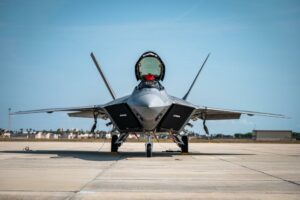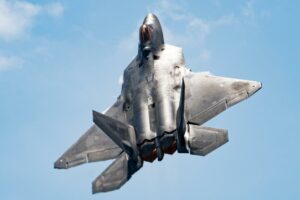 ---
Be sure to check out all of the spectacular performers.