NATO Training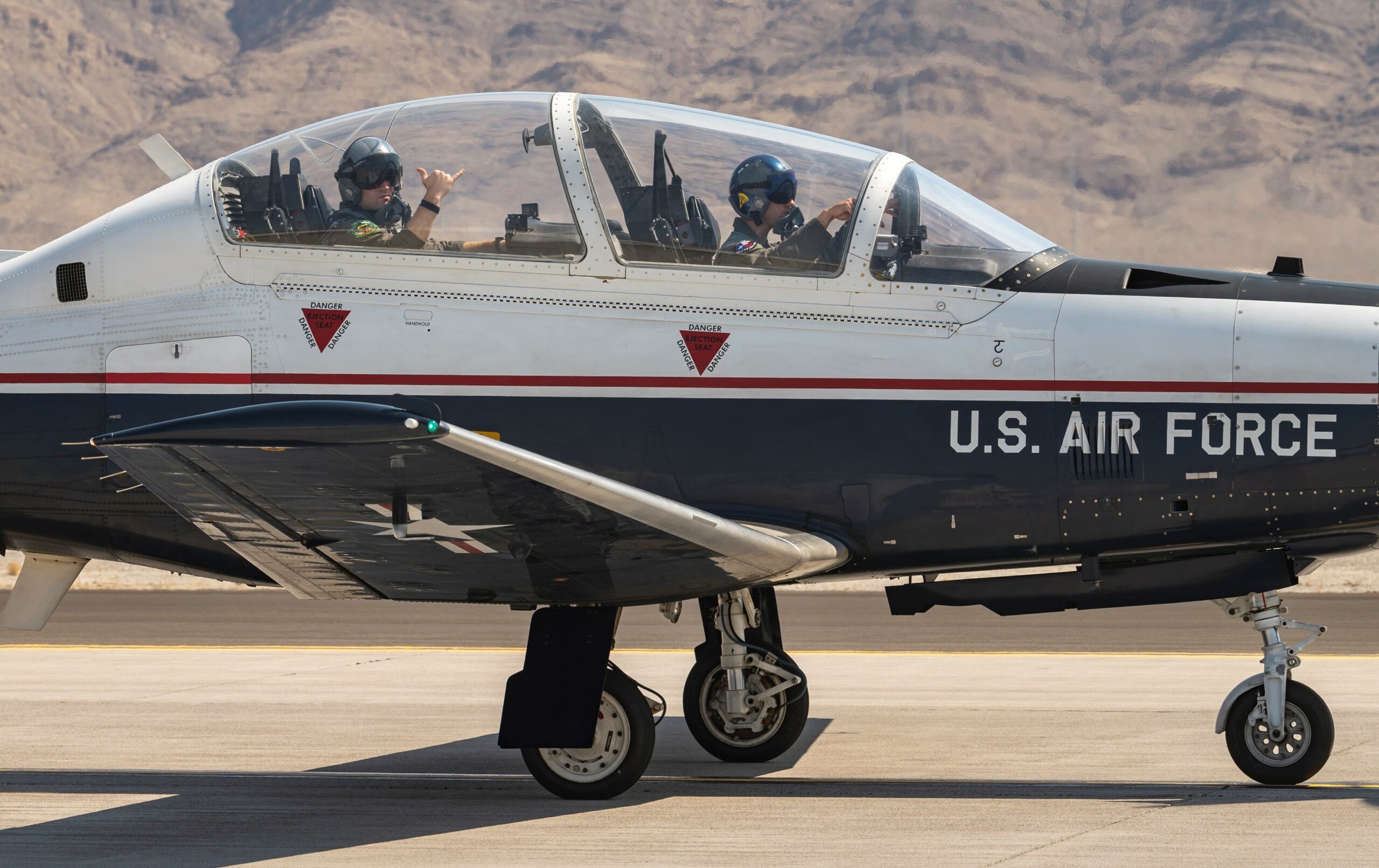 The T-6 Texan II will perform a two ship fly-by each day of the Air Show.
The T-6 is part of the 459th Flying Training Squadron which is a United States Air Force squadron tasked with providing undergraduate flying training for Euro-NATO joint jet pilot candidates. Based at Sheppard Air Force Base the unit draws its lineage from a fighter squadron that served in the China-Burma-India Theater during World War II. The squadron currently consists of instructors from seven different NATO countries.
Be sure to check out all of the spectacular performers.