Top Gun Edition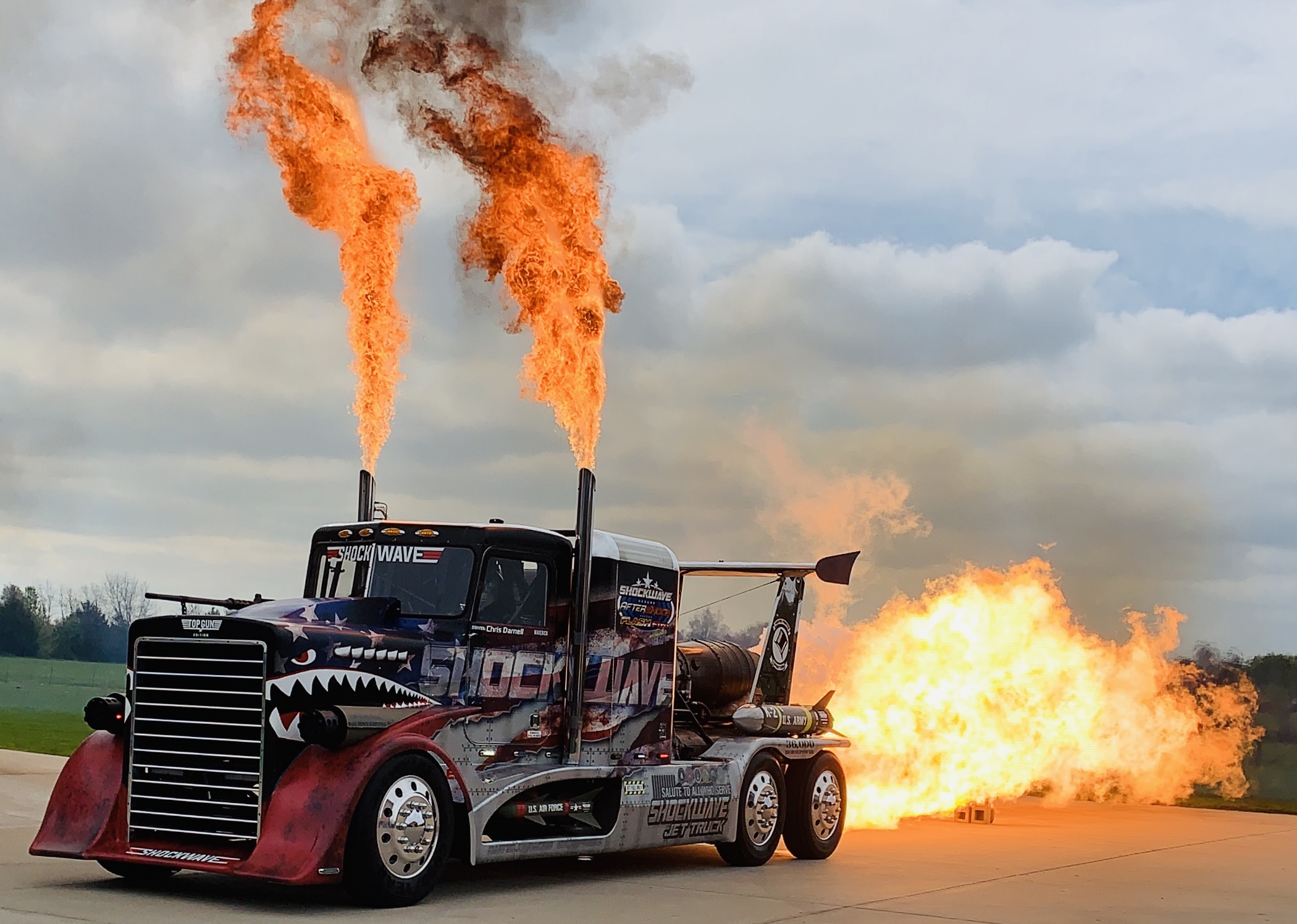 2021 Air Show fans will see the latest and greatest version of the most famous truck in the world dubbed, the Top Gun Edition of SHOCKWAVE!  The new patriotic wrap represents all branches of the United States Military.
Shockwave is a custom built race truck equipped with 3 huge J34-48 Pratt & Whitney Jet Engines originally out of U.S. Navy T2 Buckeye airplanes. These 3 Jet Engines generate a total of 21,000 lbs of thrust which easily propels this truck to speeds over 350 mph while racing an airplane down the runway. Shockwave is not only the most powerful truck in the world, it also holds the record speed for Semi Trucks at 376 mph! As one of the most popular air show vehicles in the world, the Shockwave performance is not something you will soon forget!
Air Show fans will jump to their feet to watch this mind blowing act as the flame-tipped semi scorches the runway. Spectators will feel the intense heat, smell the smoke and feel the roar of the turbines as Shockwave tries to outrace a speeding airplane.
And while you are on the Air Show grounds spectators can meet the driver and get a close up look at the three jet engines which produce 36,000 horsepower! For more information visit Flash Fire Jet Truck.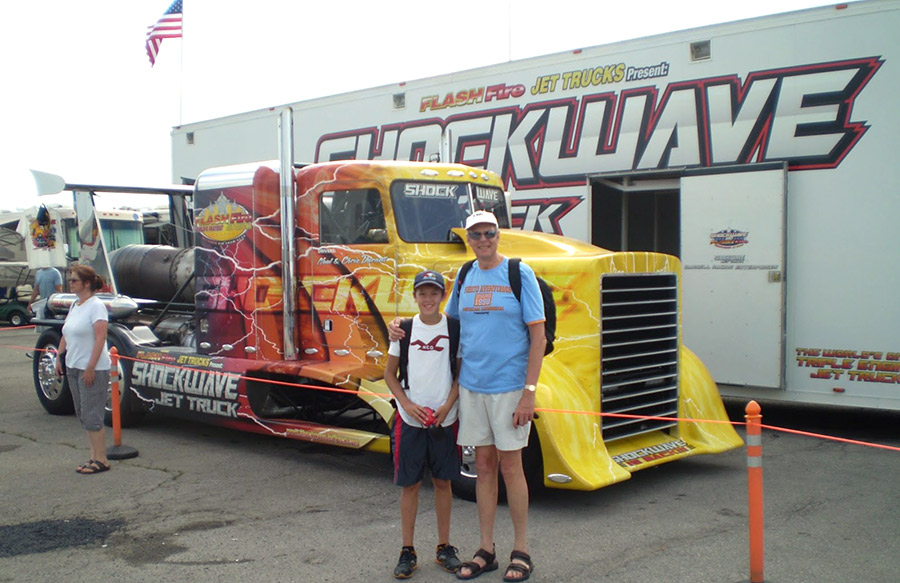 ---
Be sure to check out all of the spectacular performers.