Extreme Comedy Act and Truck Top Landing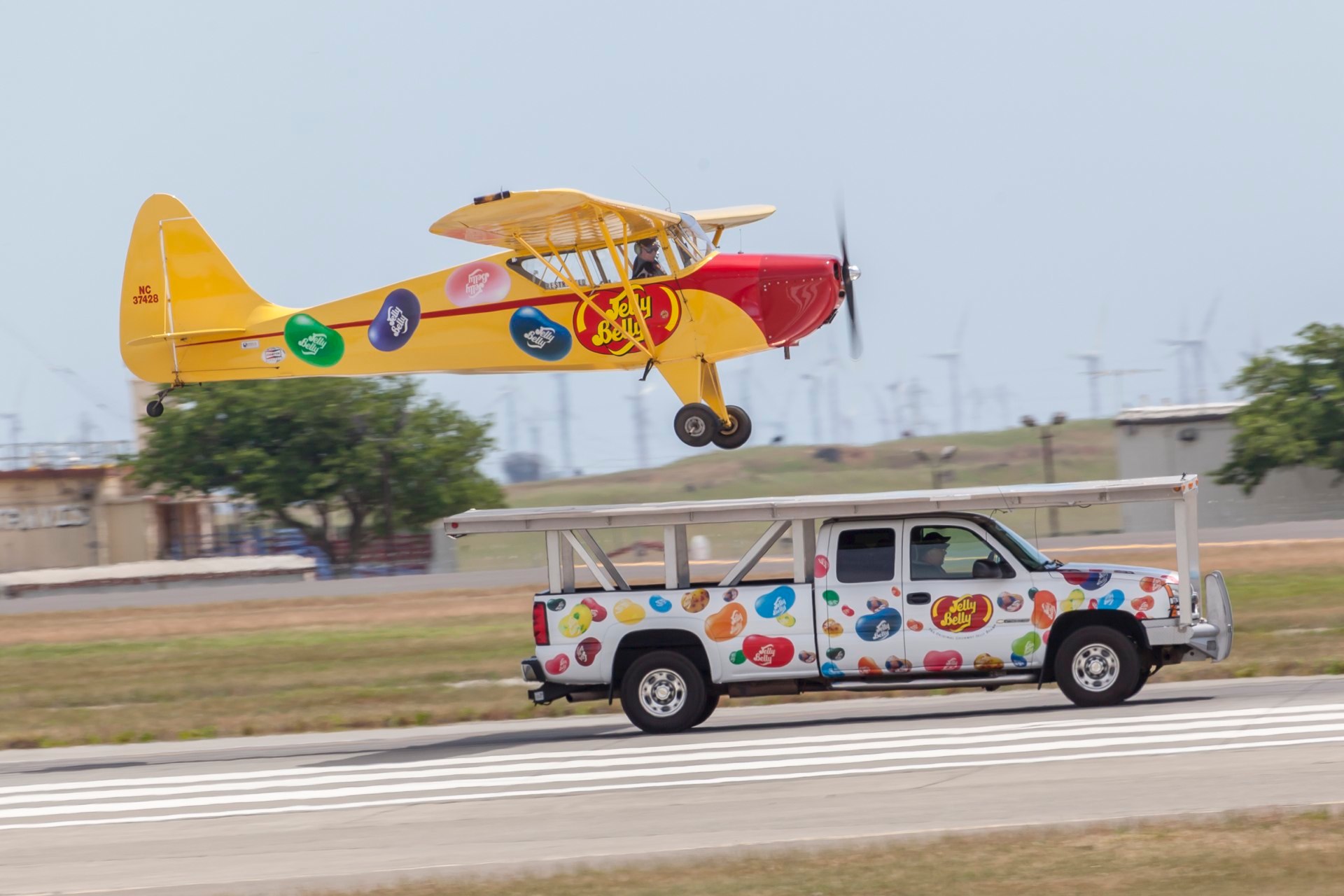 This performance will make you hungry for jelly beans, which are painted all over the 1942 Interstate Cadet flown by Kent Pietsch (pronounced Peach).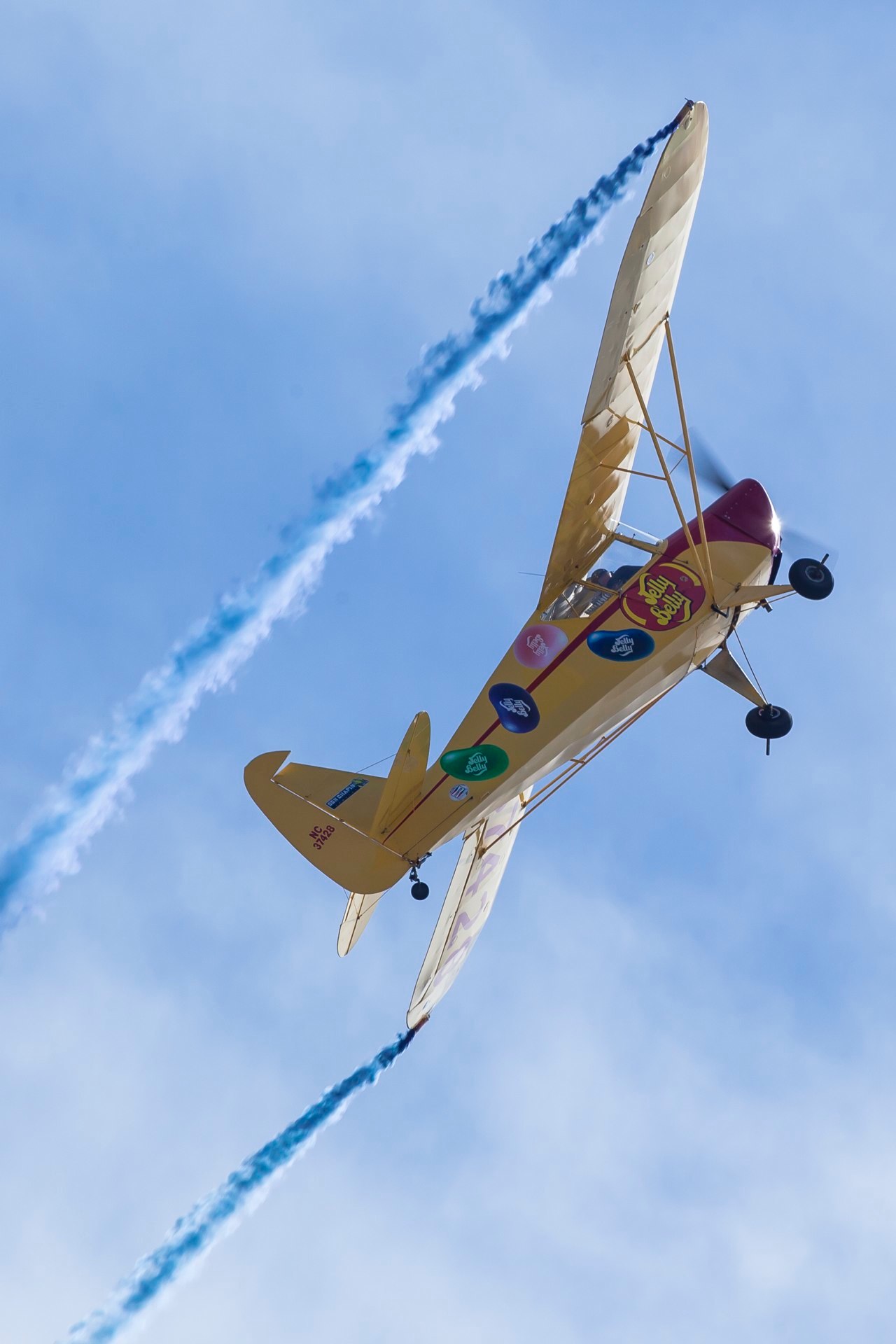 Kent will execute three storied acts that can only be completely seen inside the Air Show grounds. These include a dead-stick (turning the engine off) routine from 6,000 feet and a rooftop landing on a truck driving down the runway! However, Kent is best known for a comedy act that features a detached aileron (wing flap) and a mesmerizing wingtip-scraping pass down the runway that you must see to believe. When Kent is at the controls of his plane, it is impossible not to watch him perform.
Kent Pietsch fell in love with flying when he was four years-old. He grew up in Minot, North Dakota, where every day after school he'd find a way to get to the airport and do whatever it took to get into an airplane. Five decades later, his passion has not waned. Since 1973, Kent has performed his incredible aerobatic routines for millions of people at more than 400 shows.
Click here for more information on Kent Pietsch.
---
Be sure to check out all of the spectacular performers.