First Time in Cleveland!
Adam "Shakenbake" Baker is a one of a kind air show pilot. With a personality to match his one of a kind plane scheme and progressive flying style. He has evolved from a self-made aviator to an industry leader.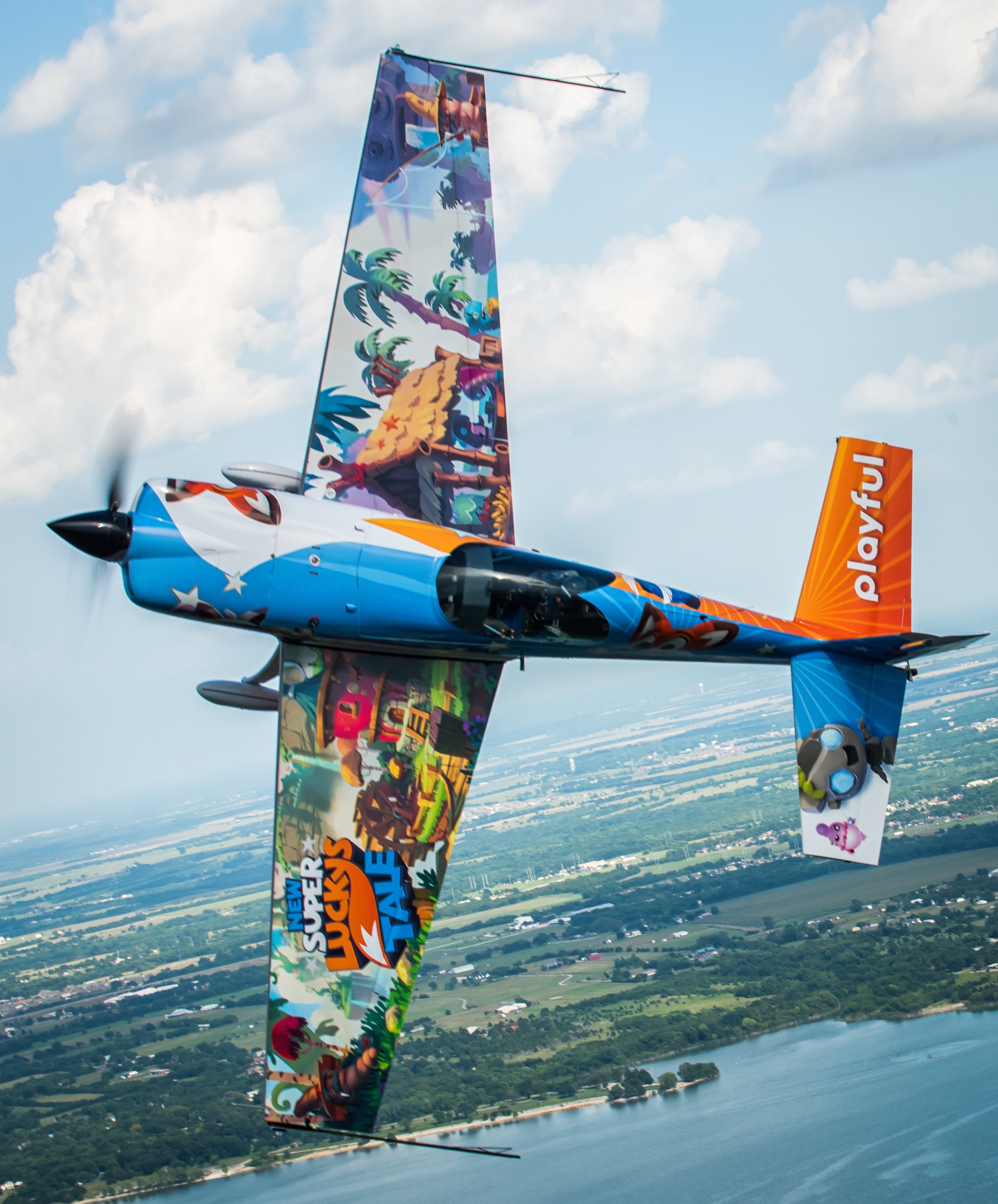 Adam is an award winning pilot that discovered his passion for flying while in college. He has flown for the airlines, charter companies and corporate flight departments. His competition background gave him the discipline and structure to help him progress in air show flying. His performance can be described as crisp maneuvering with heart-pounding, gyroscopic freestyle fun. Adam will pull more than 9.5 positive g-forces and push 5.5 negative g-forces without the need for a military style g-suit.
The Playful Extra 330 is the most recognized wrapped airplane on the air show circuit and the design is updated annually. It is constructed of tubular steel, carbon fiber and wood spars and is the highest performance 2 seat aircraft in production. Playful Corp is a family friendly video game making studio based in Dallas, TX.
Click here for more information on Adam Baker Playful Airshows.
---
Be sure to check out all of the spectacular performers.