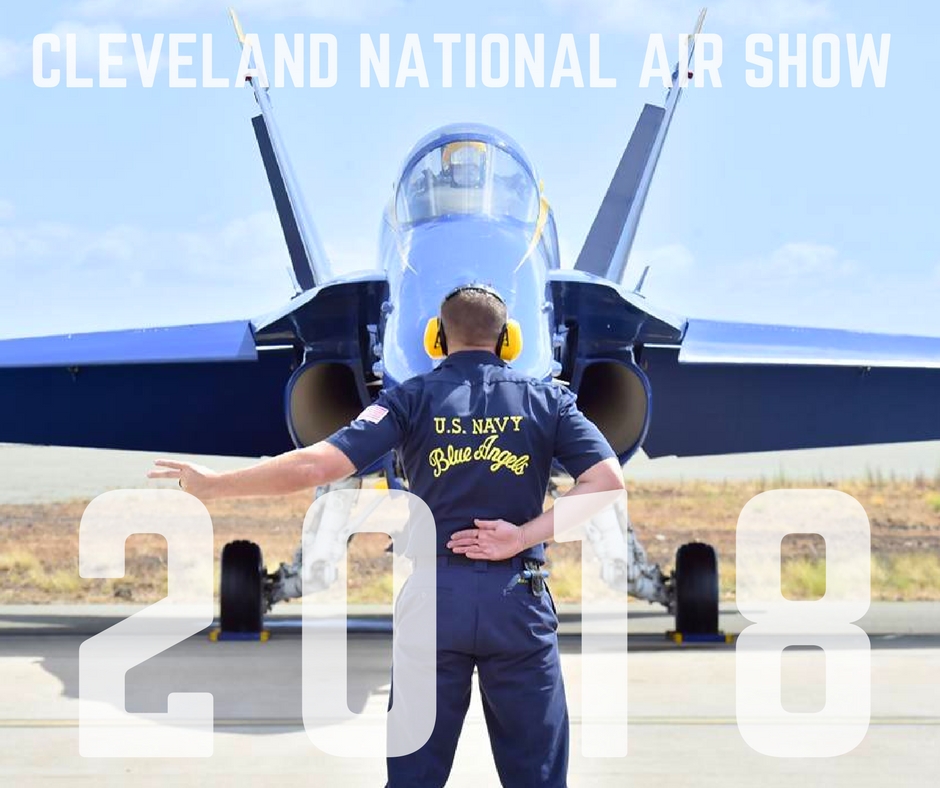 Cleveland will host the U.S. Navy Blue Angels as headliners of the 2018 Cleveland National Air Show presented by Discount Drug Mart on Labor Day weekend (Sept. 1, 2 & 3) at Burke Lakefront Airport. Cleveland is among 31 select U.S. cities chosen to host the U.S. Navy Blue Angels in 2018.
The six "Blues" demonstration pilots will thrill Air Show fans with a one hour choreographed presentation that includes the graceful aerobatics of the four plane Diamond Formation and exciting high energy opposing solo maneuvers by the two solo pilots.
Two members of the U.S. Navy Blue Angels were in Cleveland Tuesday, November 21, in preparation for the 2018 Air Show. Blue Angel #7 LT Andre Webb and Blue Angel #8 LT Dave Steppe made their advance visit to meet with the air show officials and supporting organizations.