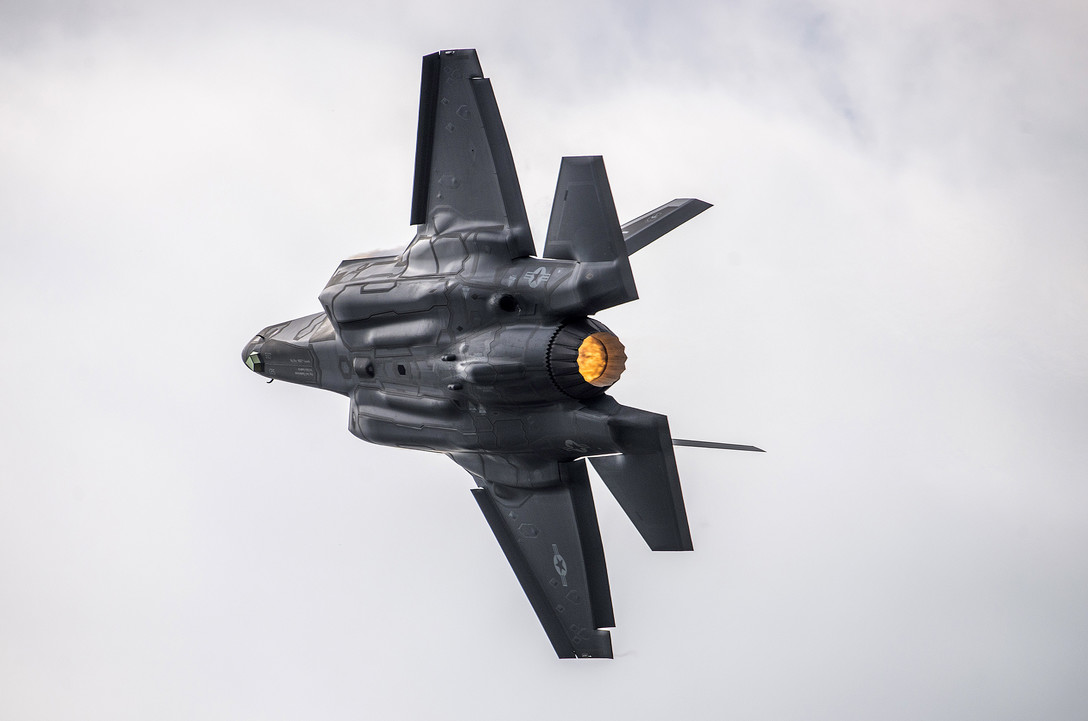 The Cleveland National Air Show presented by Discount Drug Mart will feature the U.S. Air Force F-35A Lightning II Tactical Demonstration on Labor Day Weekend (August 31, September 1 & 2). 2019 marks the first year of the F-35A full tactical demonstration and Cleveland is one of only 15 cities in North America to host the historical demonstration.
The F-35A is the U.S. Air Force's latest fifth-generation fighter with the world's most powerful fighter jet engine producing 43,000 pounds of thrust, capable of pushing the F-35A into stomach-jolting 9 G turns at speeds approaching 1,200 mph. In addition, the F-35A is an agile, versatile, high-performance, multirole fighter that combines stealth, sensor fusion, and unprecedented situational awareness.
The demonstration will highlight the F-35A Lightning II's numerous capabilities of speed, agility, and high-g turning. This never seen before demonstration will include controlled flat spins as well as high-speed passes and vertical climbs. To learn more, click here.