Get Ready to Rumble!
The 2018 Cleveland National Air Show presented by Discount Drug Mart will feature the U.S. Air Force F-16 Viper Tactical Demonstration and will take place Labor Day Weekend (Sept. 1, 2 & 3) at Burke Lakefront Airport in downtown Cleveland.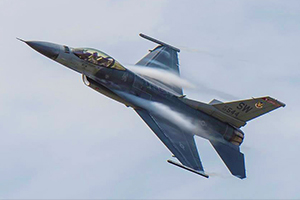 The U.S. Air Force F-16 Viper Demonstration Team from Shaw AFB, South Carolina, will perform precision aerial maneuvers to demonstrate the unique capabilities by one of the Air Force's premier multi-role fighters, the F-16 Fighting Falcon. With its lightweight airframe and powerful General Electric engine generating 31,000 pounds of thrust, the F-16 can fly at speeds in excess of Mach 2. This incredible demo is returning to the Cleveland skies for the first time since 2008.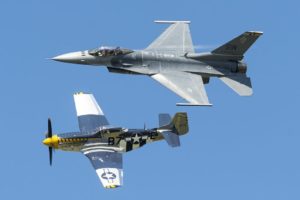 Air Show fans will also witness a rare commemorative Heritage Flight when the F-16 Fighting Falcon and WWII P-51 Mustang "Bald Eagle" join in the skies over Cleveland. The Air Force Heritage Flight program presents the evolution of the U.S. Air Force's air power by flying today's state-of-the-art fighters in close formation with vintage fighter aircraft.