Veteran of D-Day Allied Invasion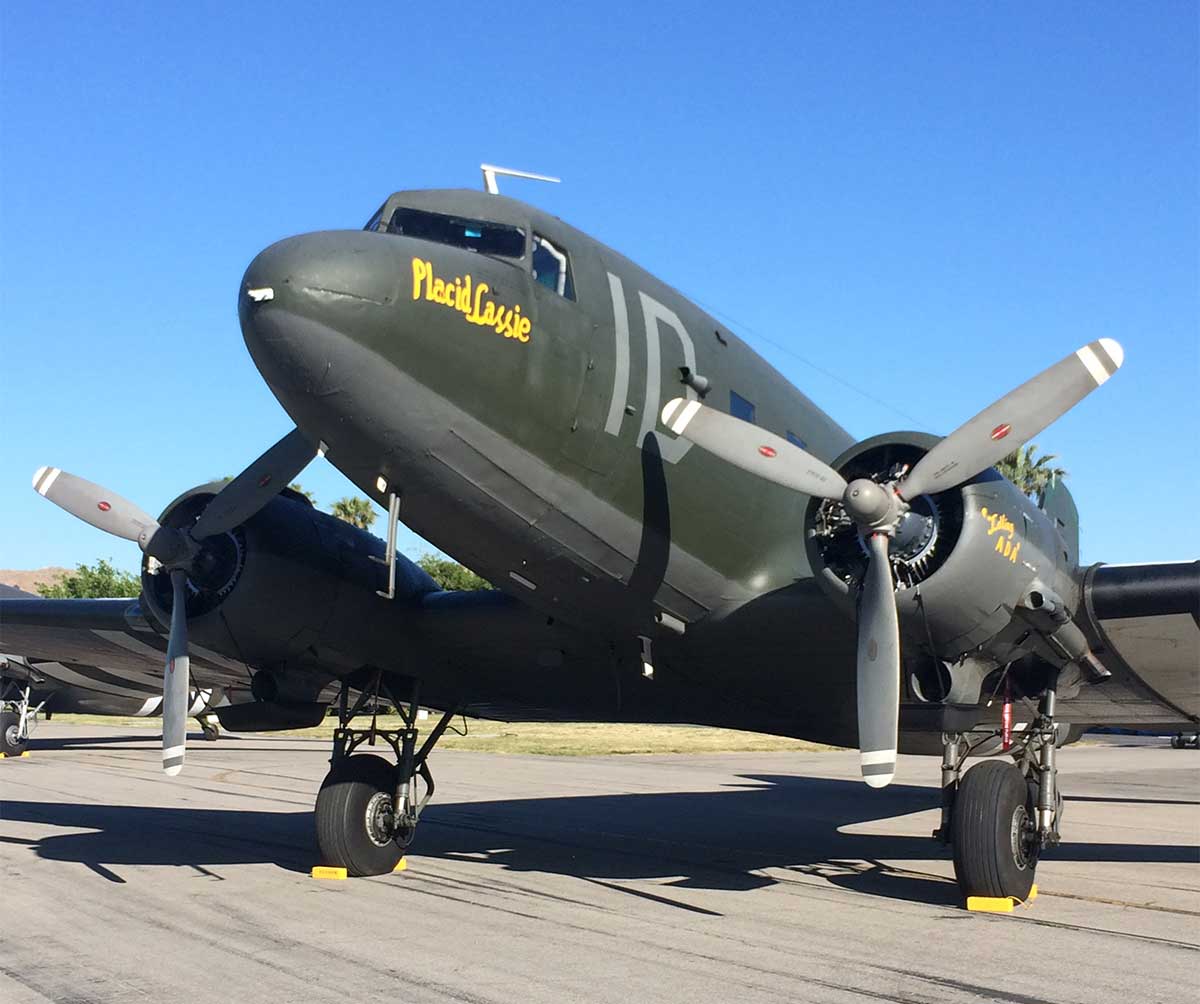 A historic Douglas C-47 Skytrain troop transport aircraft will make a special appearance at the 2018 Air Show. The restored plane, "Placid Lassie," participated in the D-Day invasion of Europe, operation Market Garden in Holland, supplied Patton's 3rd Army and dropped desperately needed supplies to troops in the Battle of Bulge…plus was hit by enemy fire! Ground tours will provide Air Show attendees with a close-up look at this authentic aircraft from a momentous event in history.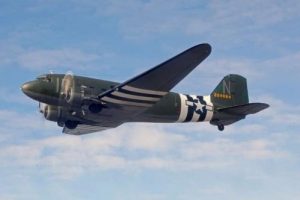 "Placid Lassie" was delivered to the United States Army Air Corps in early 1943, assigned to the 74th squadron of the 434th Troop Carrying Group in England to prepare for D-Day. The C-47s, also known as Dakotas, towed massive cargo gliders and dropped more than 24,000 paratroopers on the morning of June 6, 1944 (D-Day). Lassie and her crew flew several missions on that fateful morning, first towing gliders and later carrying paratroopers.
"Placid Lassie" is in her original WWII paint scheme and proudly displays the name her crew gave her, along with her left engine "Idling Ada", after the Crew Chief's wife and the right engine "Eager Eileen", after the Radio Operator's wife. The 74th Troop Carrier Squadron marking was "ID" and her radio call sign was "N".