U.S. Navy Interactive Display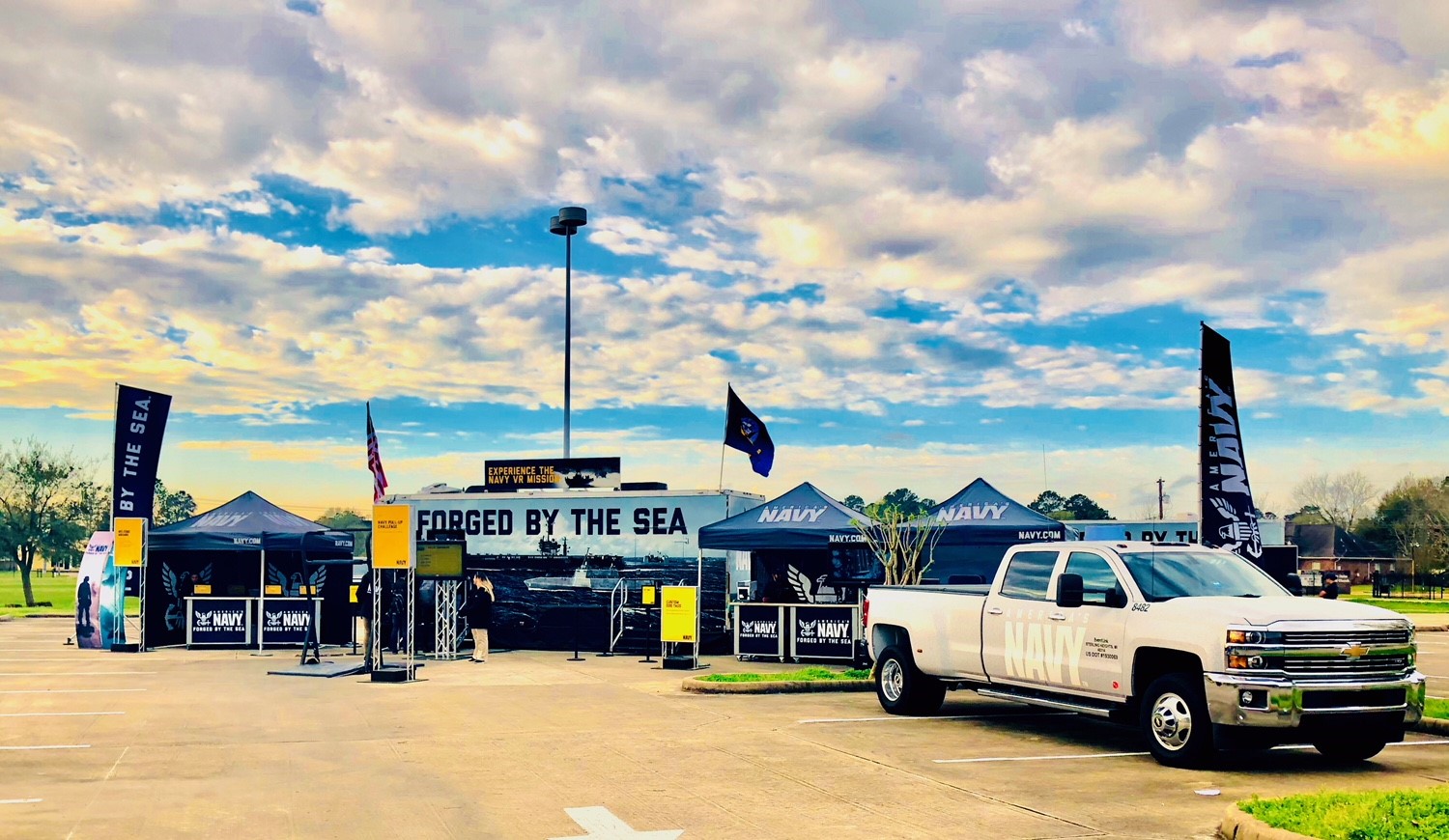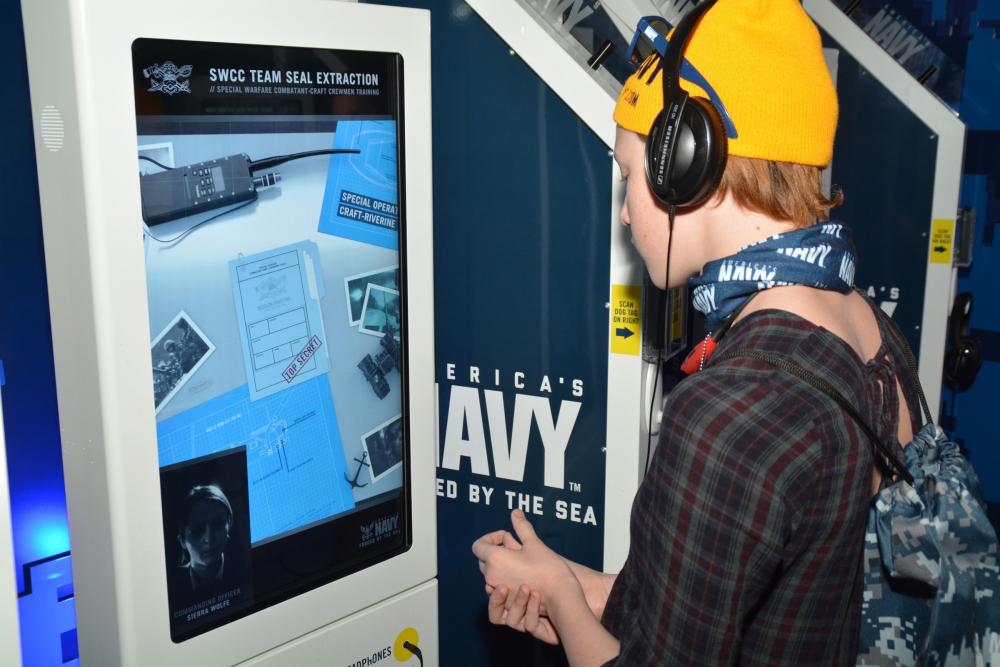 If you've ever wanted to pilot a high-speed assault craft or extract Navy SEALs from enemy territory, you'll get your chance during the Cleveland National Air Show, where the U.S. Navy will feature its virtual reality experience showcasing what it feels like to be part of today's Navy. The VR display offers users the most realistic Navy experience possible and presents the value and excitement of Naval career opportunities in an interactive way.
The Navy is committed to offering opportunities to future sailors that promote teamwork, inclusion, hard work, and professional development. It is important to expose the next generation of leaders to the wide range of opportunities the Navy provides for people of all walks of life. The Navy has engineered a virtual reality rescue mission housed in an immersive display, the Burke, that allows participants to navigate the forcefulness of the sea through the eyes of a Navy SEAL.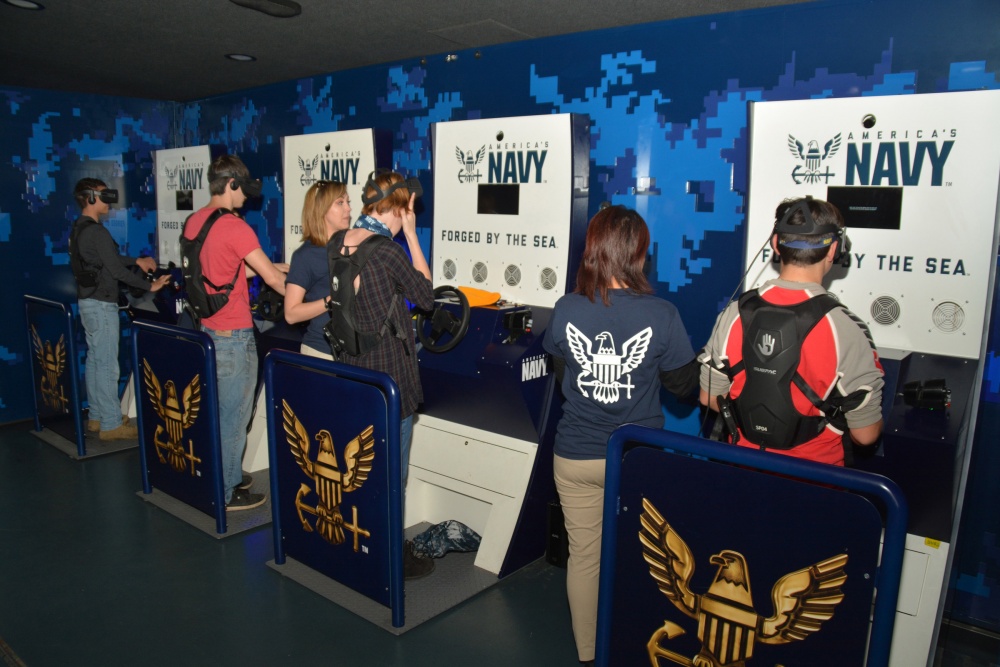 So, what happens inside this display? Participants go through a video briefing before strapping on an Oculus Rift headset and a piece of wearable technology called a SubPac (traditionally used by Club DJs) that percusses in real time to the sounds of the mission, such as helicopter blades whirling. Participants navigate the mission using a cutting-edge steering wheel and throttle system that replicate the actual sensation of piloting a high-speed assault craft while extracting SEALs. Once finished, participants move to the debriefing station, where they receive feedback and a performance grade.
For more information about the Navy, please visit www.navy.com, www.facebook.com/usnavy, or www.twitter.com/usnavy.
---
Land your family at the Air Show for a fun filled day…