Go Army Interactive Display
The Go Army Experience is an interactive display area that showcases the opportunities and capabilities offered by the U.S. Army. From demonstrations to hands-on experiences, the Go Army Experience connects visitors with extraordinary Soldiers, helping the Army share its story with the American public in a personal and experiential way.
Assets in the Go Army Experience showcase the U.S. Army's versatility while raising awareness in regard to the available career options and provide a unique opportunity to put leadership and agility skills to the test as participants communicate and compete against each other in various physical and mental challenges.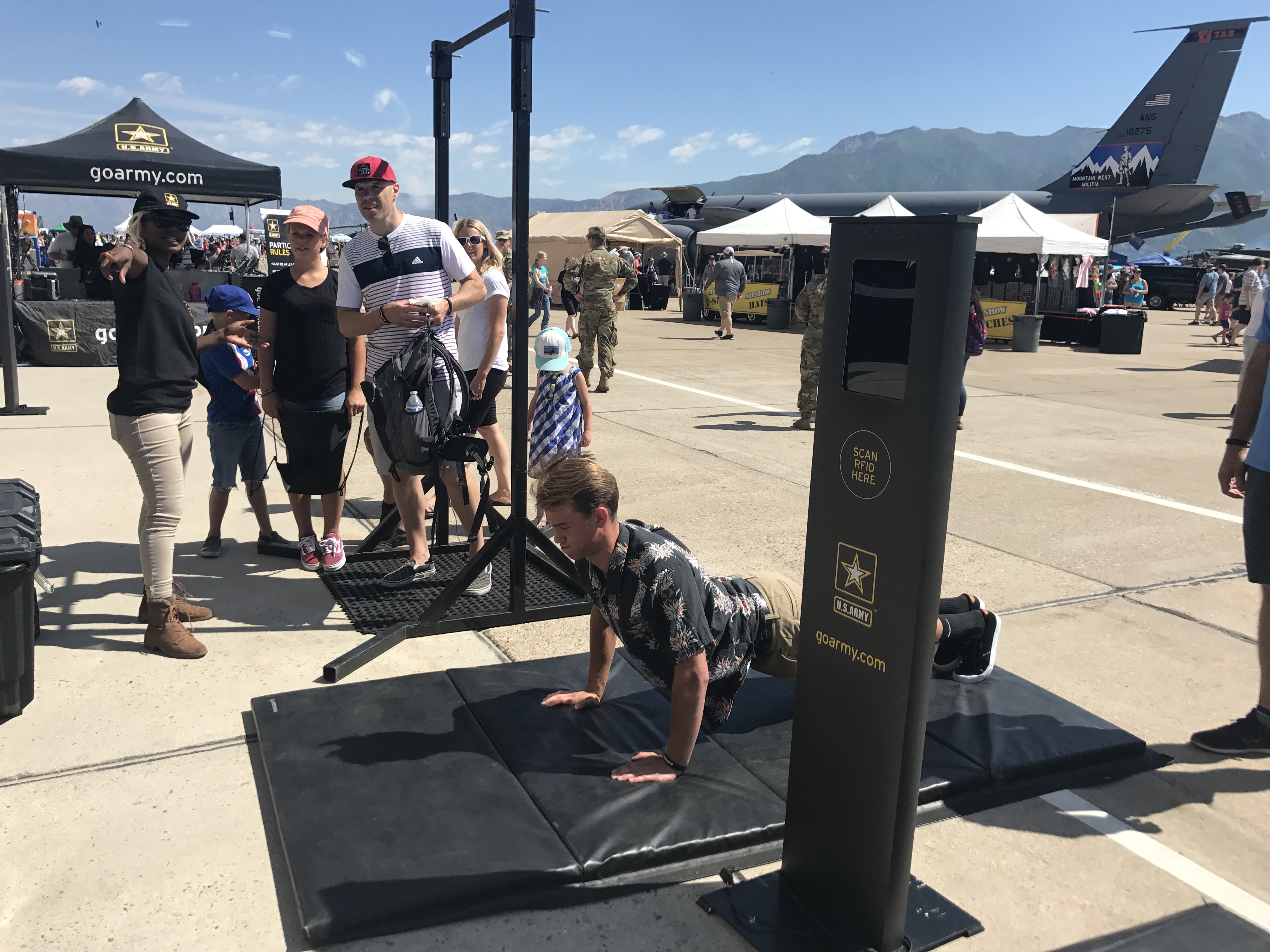 The site will include physical fitness assets, a challenging robotics course that uses a real Army XL Recon Scout robot and a Virtual Reality experience called "Through the Eyes of a Soldier". "Through the Eyes of a Soldier" allows participants to immerse themselves virtual reality videos through Google glasses as a member of the pit crew for the U.S. Army drag racing team, or a Soldier jumping with the Golden Knights.
---
Land your family at the Air Show for a fun filled day…