Corsair vs. Japanese "Kate" Torpedo Bomber/Fighter!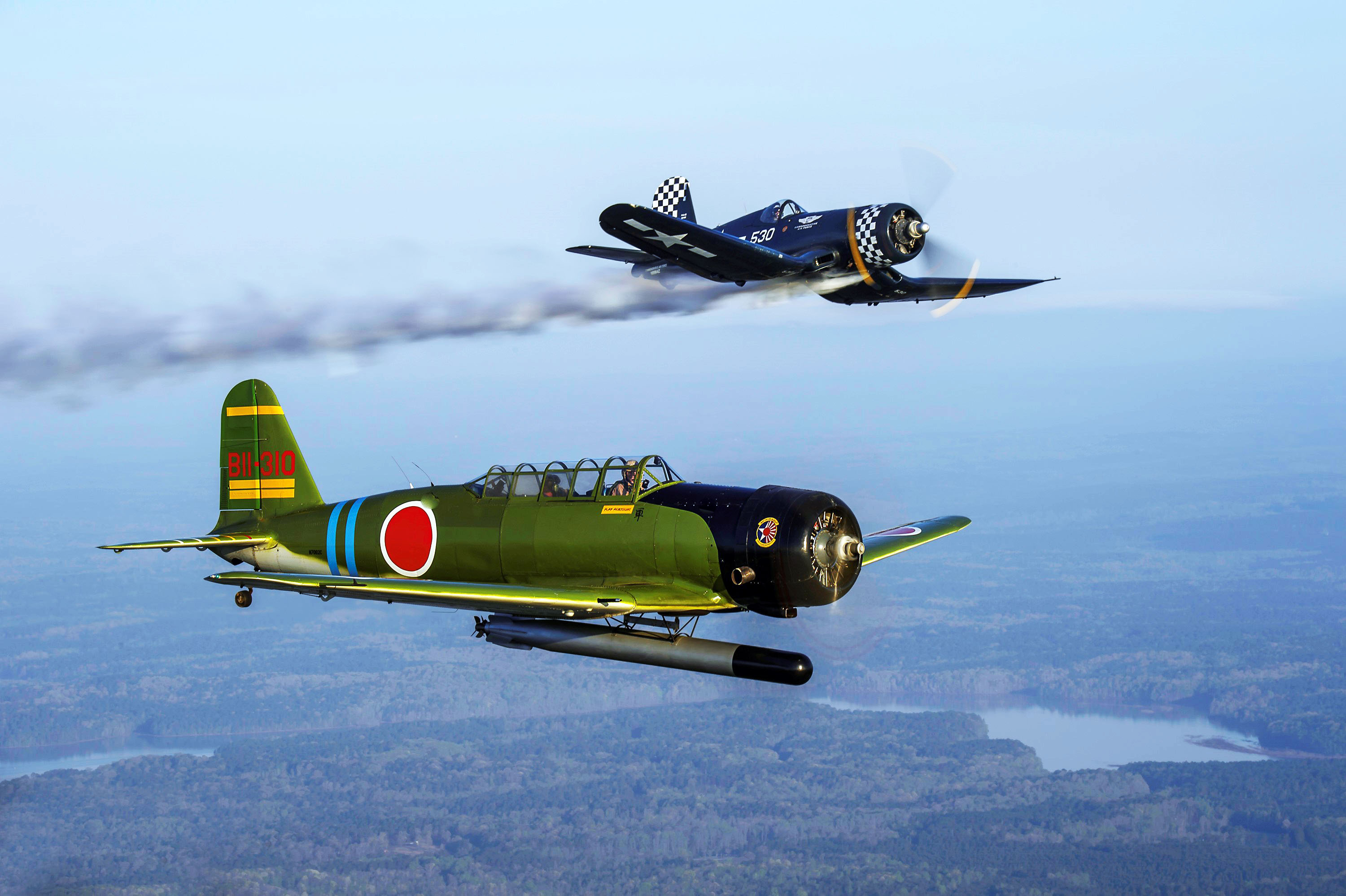 The World War II Pacific Dogfight will feature a Corsair and a Japanese (replica) "Kate" Torpedo Bomber/Fighter in a unique display of wartime history.
The Kate will take off first and go off station while the Corsair taxis out. Upon take-off, the enemy plane pounces – and the dogfight begins! After several aerobatic loops and turns, our hero prevails and the Kate goes down in smoke. The Corsair celebrates its victory with a high energy aerobatic performance that will leave air show fans cheering for more.
The Corsair and Japanese Kate Torpedo Bomber/Fighter are based at the Commemorative Air Force Dixie Wing Historical Air Power Facility in Peachtree City Georgia. For more information about the CAF Dixie Wing, click here.