The Electronic "Eyes of the Fleet"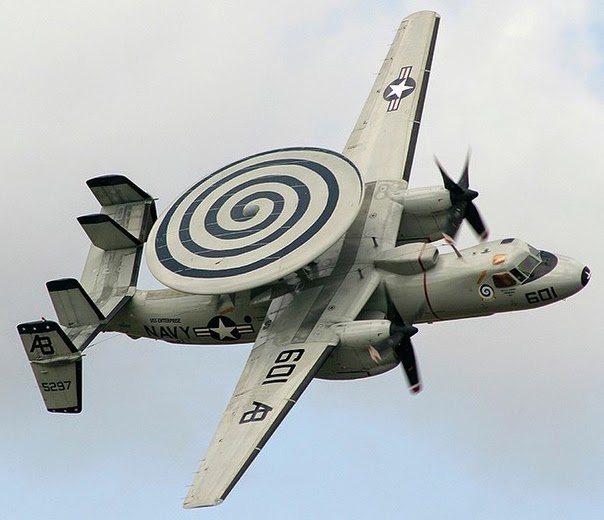 Air Show fans will witness a U.S. Navy E-2C Hawkeye take off from Burke Lakefront Airport and perform a fly-by. An E-2D Hawkeye will also appear on static display inside the Air Show grounds.
The E-2C Hawkeye is the Navy's all-weather, carrier-based tactical battle management airborne early warning and command and control aircraft. Additional missions include surface surveillance coordination, air interdiction, offensive and defensive counter air control, close-air support coordination, time critical strike coordination, search and rescue airborne coordination and communications relay. An integral component of the Carrier Strike Group air wing, the E-2C uses computerized radar, Identification Friend or Foe and electronic surveillance sensors to provide early warning, threat analysis against potentially hostile air and surface targets.
The E-2C Hawkeye is being flown by Rocky River native LCDR Ashley (Ruic) Faires from the Carrier Airborne Early Warning Squadron (VAW) 123, the "Screwtops," based out of Norfolk, Virginia. For more information, click here.
Be sure to check out all of the spectacular performers.