The Blues Are Back!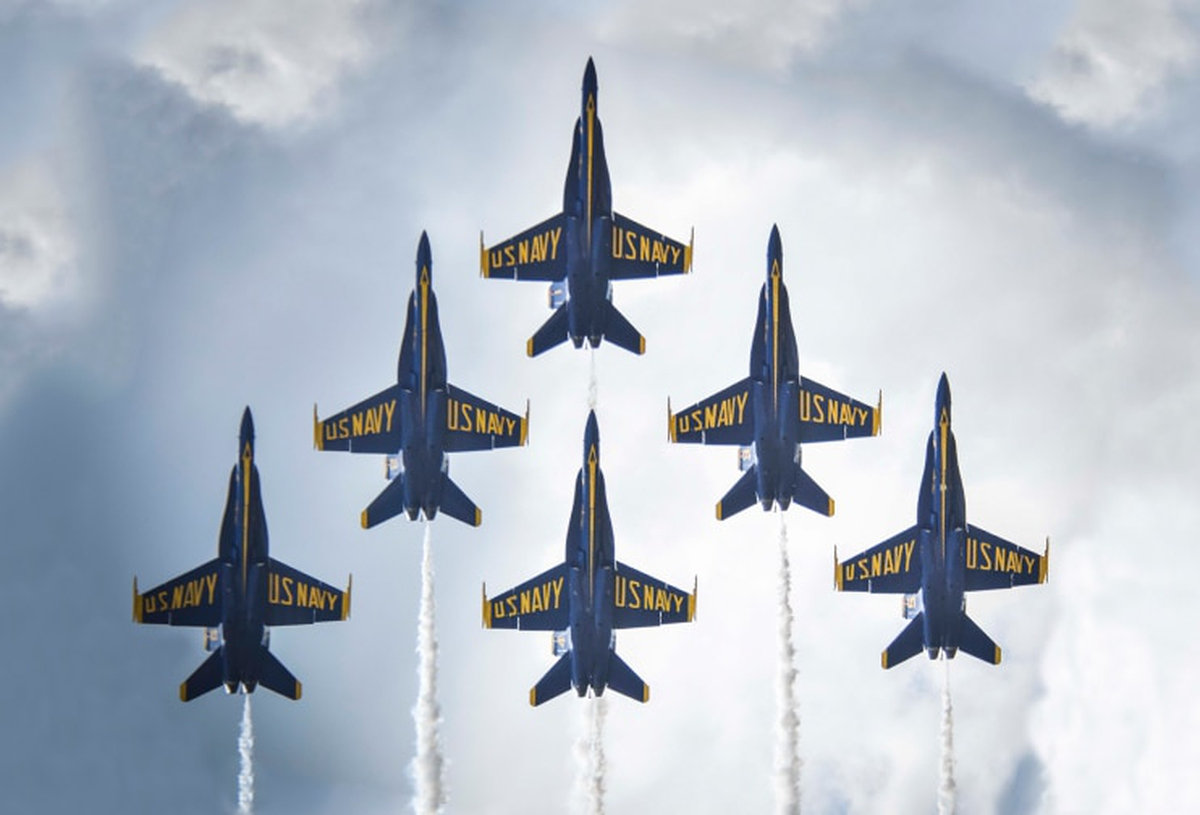 The U.S. Navy Blue Angels will rock Cleveland on Labor Day Weekend as headliners of the 2018 Cleveland National Air Show presented by Discount Drug Mart.
Each show day the six "Blues" demonstration pilots will blaze across the skies in their dark blue and yellow-striped F/A-18 Hornets. The Blue Angels flight demonstration exhibits choreographed refinements of skills possessed by all naval aviators. It includes the graceful aerobatic maneuvers of the four-plane Diamond Formation, in concert with the fast-paced, high-performance maneuvers of its two Solo Pilots. Finally, the team illustrates the pinnacle of precision flying, performing maneuvers locked as a unit in the renowned, six-jet Delta Formation.
Don't forget…this spine tingling performance begins on the ground in front of Air Show spectators with a highly choreographed "walk down" preflight routine as the Blue Angel pilots climb into their F/A-18 Hornets, start them up and taxi out for take-off.  And stick around after the show for the Blue Angels autograph session.
Cleveland is among 33 select U.S. cities chosen to host the U.S. Navy Blue Angels in 2018.  For more information and to go inside the demo where you can experience the maneuvers from inside the cockpit, click here.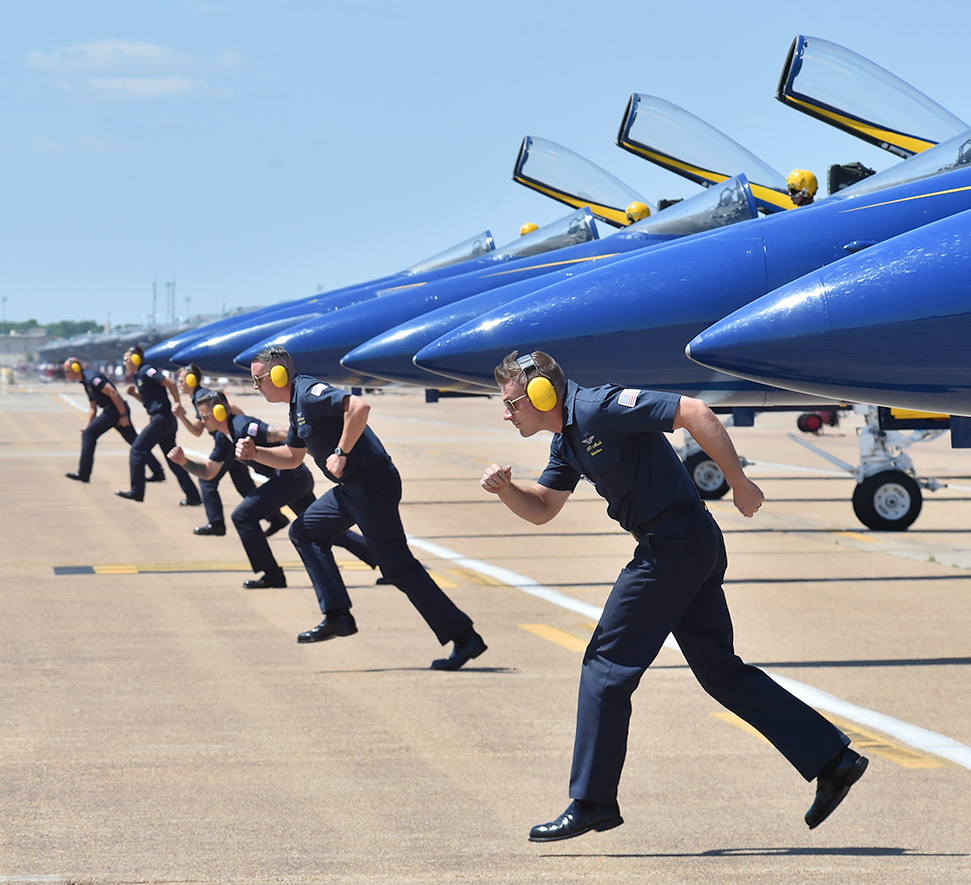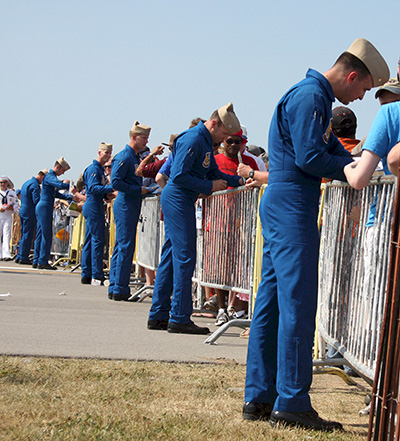 ---
Be sure to check out all of the spectacular performers.