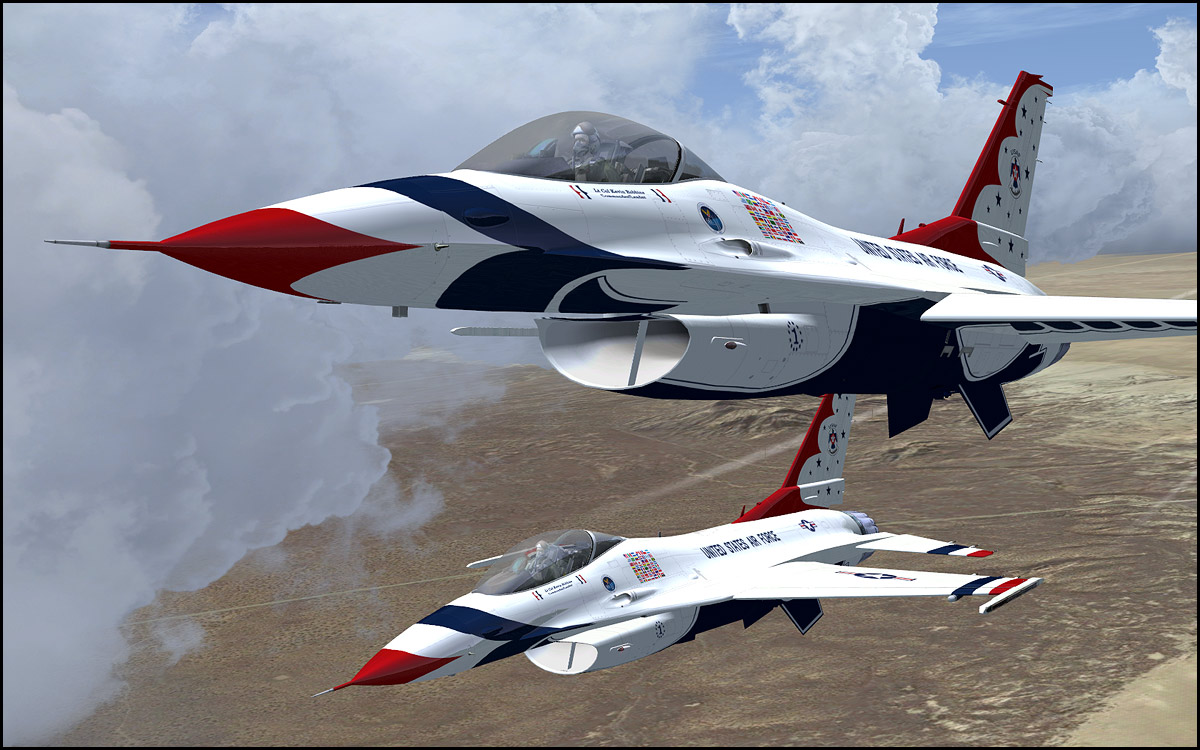 America's Ambassadors in Blue
Cleveland will host the U.S. Air Force Thunderbirds as headliners of the 2017 Cleveland National Air Show presented by Discount Drug Mart on Labor Day Weekend at Burke Lakefront Airport.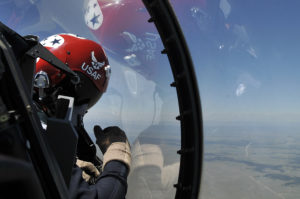 Each show day, the six select Thunderbird demonstration pilots will put their distinct red, white and blue F-16 Falcon jet fighters through a choreographed hour-long performance at speeds up to 500 mph and as close as three feet from each other. The demonstration features 40 maneuvers including the trademarked Thunderbird six-plane delta formation, high bomb burst and solo knife-edge pass.
The Thunderbirds are the U.S. Air Force "Ambassadors in Blue" and composed of eight pilots (including six demonstration pilots), four support officers, four civilians and 110 enlisted personnel performing more than 29 Air Force specialties. The Thunderbirds represent the United States at approximately thirty-five sites each year. To view the U.S. Air Force Thunderbirds home page click here.
2017 marks the 70th anniversary of the United States Air Force which was formed September 18, 1947.  Just six years later, in 1953, the Air Force's official air demonstration team was commissioned and adopted the name "Thunderbirds." The U.S. Air Force Thunderbirds made their first appearance in Cleveland in 1965 in their North American F-100 Super Sabres which made them the world's first supersonic aerial demonstration team. In 2017, the Thunderbirds are celebrating their 65th season.
Be sure to check out all of the spectacular performers.