Shockwave is back…and on Fire!

The World Famous Shockwave Jet Truck is the baddest, most impressive jet ground vehicle on the planet. Shockwave, is a triple jet-engine truck that currently holds the Guinness­ record for top jet-truck speed at an incredible 376 mph. Streaking and screaming down airport runways, Shockwave races airplanes that are flying above it at 300 mph.
Air Show fans jump to their feet to watch this mind blowing act as the flame-tipped semi scorches the runway. Spectators will feel the heat, smell the smoke and feel the roar of the turbines as Shockwave tries to outrace a speeding airplane.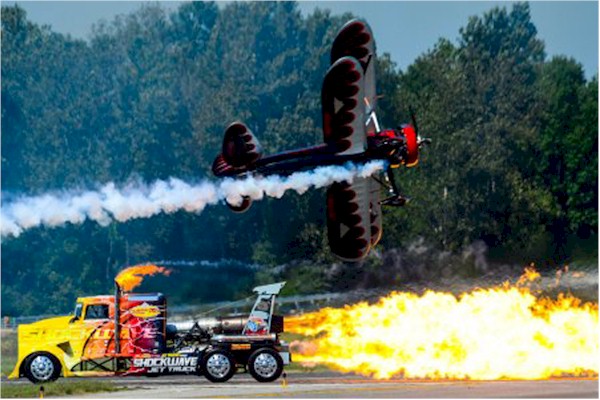 And while you are on the Air Show grounds spectators can meet the driver and get a close up look at the three jet engines which produce 36,000 horsepower! For more information visit Flash Fire Jet Truck.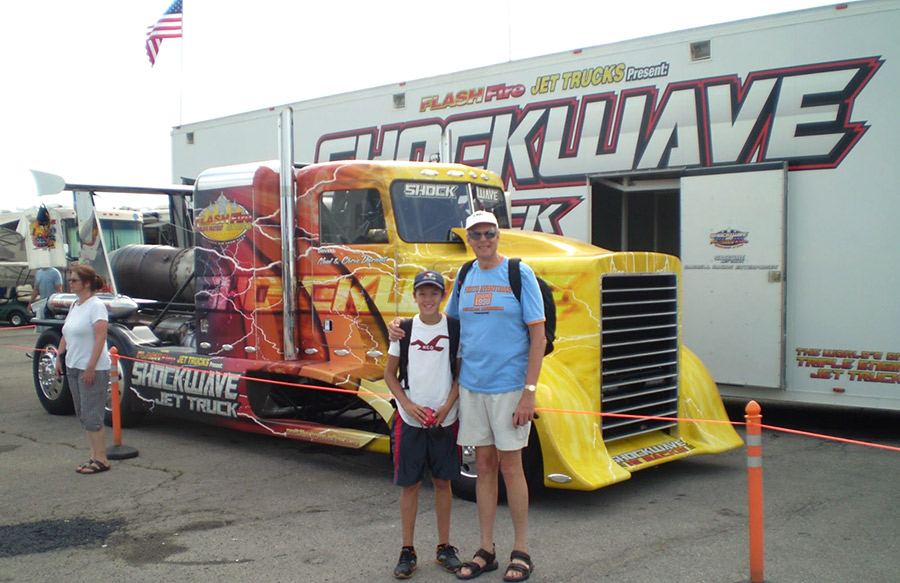 ---
Be sure to check out all of the spectacular performers.