Cleveland Debut!

"That crazy guy in an orange biplane" is the incredible Mike Wiskus flying the Lucas Oil Pitts Biplane.
Mike will be making his first appearance in Cleveland. His performance has been described as aggressive, extreme aerobatics where he hangs his plane right on the edge of its limitations. With lots of smoke and a loud throaty engine, he climbs and tumbles his plane seemingly out of control, only to dive for the ground and pull up again for the next outrageous maneuver.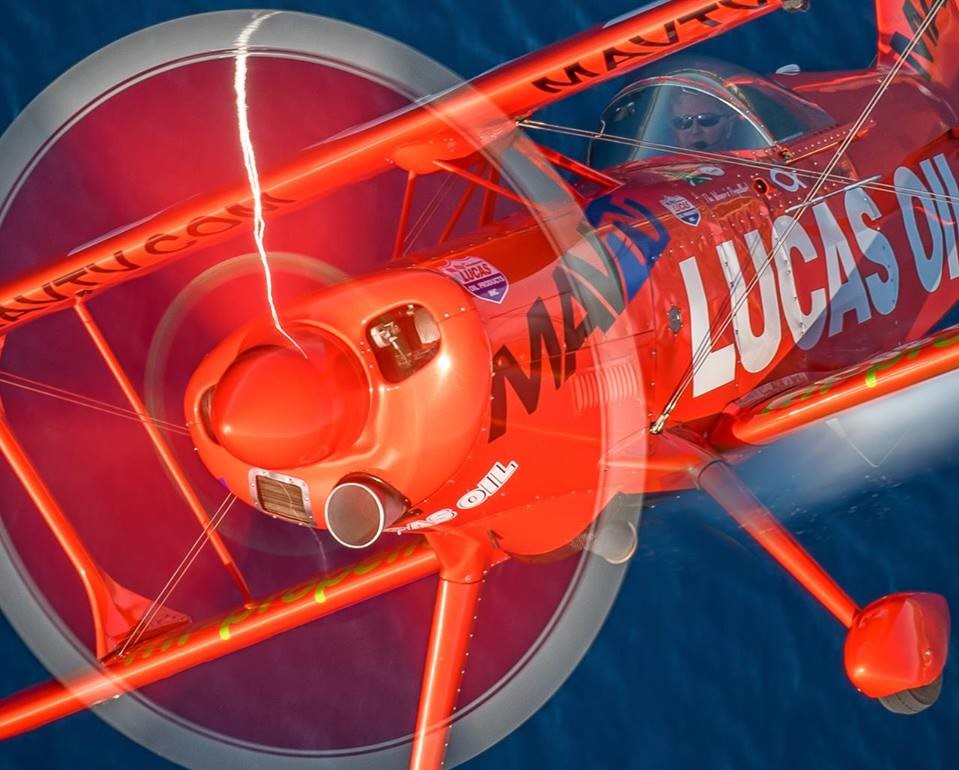 Mike Wiskus's passion for aviation started when he was very young. Mike's Dad took him to his first air show at their hometown in Iowa at the age of 10. That show made an everlasting impression so deep that at 14, Mike rode his bike to the airport for two weeks straight and bugged the owner for a job washing airplanes and cleaning hangars just to be around airplanes. In school, Mike had a teacher tell him he would never be a pilot. His grades weren't great and he got into trouble. Later that year a tutor gave him the book The Little Engine That Could, by Watty Piper. It changed his attitude and it helped Mike believe in himself. He traded his work of washing airplanes for flying lessons and received his Pilot's License on his 17th birthday.
Mike has accumulated more than 25,000 flight hours and has qualified in more than 40 aircraft. He keeps a very busy schedule flying for Corporate America as well as keeping a full time air show schedule flying the Lucas Oil stunt plane April through November. To learn more, click here.
---
Be sure to check out all of the spectacular performers.