Farewell Tour, LAST Appearance in Cleveland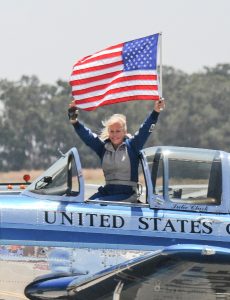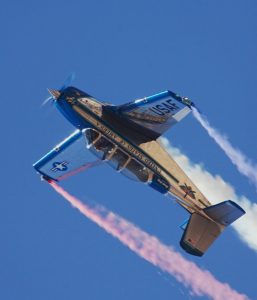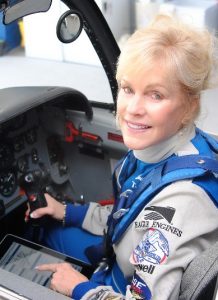 Julie Clark's unique and patriotic presentation, "Serenade in Red, White and Blue," is breathtakingly choreographed to Lee Greenwood's "God Bless America". To enhance her routine, multi-colored wing-tip smoke trails her every maneuver and she concludes her performance with pyrotechnics...and dazzling fireworks.
Julie Clark is one of the most celebrated female pilots in aviation history. Inspired by her father, a commercial pilot for Pacific Airlines in the 1960s, Julie took flying lessons while at U.C.-Santa Barbara. She became the first (and only) woman to ever fly for Golden West Airlines in 1976; and in 1977 was hired by Hughes Air West, where she became one of the very first women to fly for a major airline.
Since then, Julie has also become one of the most prolific performers and the only solo T-34 Mentor pilot on the North American air show circuit.  To learn more, click here.
---
Be sure to check out all of the spectacular performers.