Smoke and Noise!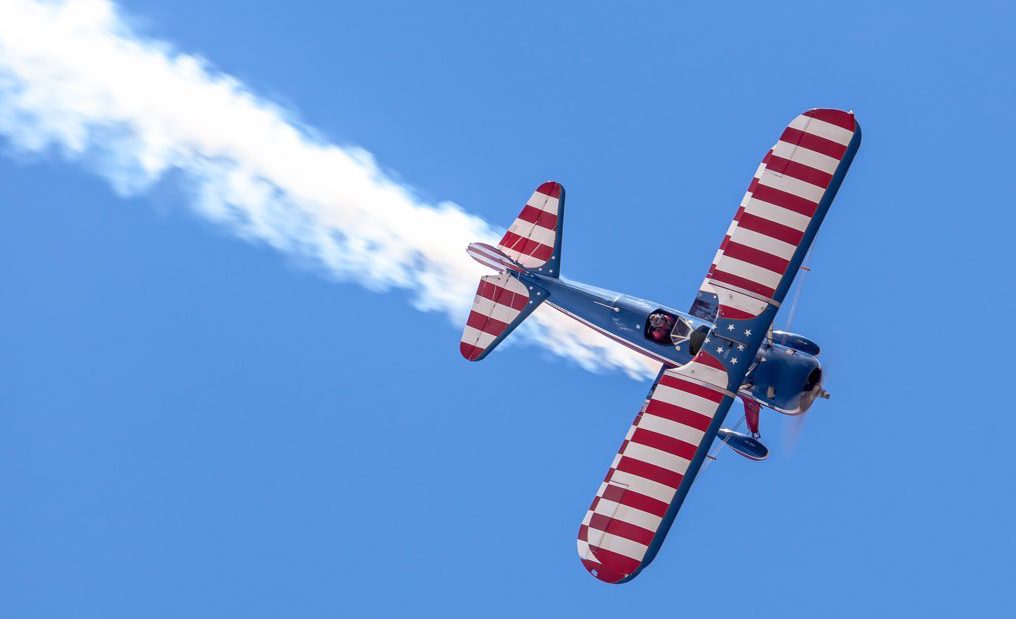 Greg Shelton will tear up the sky in his 450 Super Stearman with its combination of smoke, noise, and elegance. Clevelanders will go wild for the roar of the monstrous Pratt & Whitney engine. Greg's 1943 Super Stearman first served with the U.S. Navy as a primary trainer during World War II. In 1949, it was converted to a 450 HP crop duster. And in 1985, it was transformed into the colorful and entertaining Super Stearman.
Greg Shelton has been performing in air shows since 1990. His interest in aviation began at an early age watching fire bombers in northern California and listening to his father's adventures of flying fighter aircraft in the U.S. Navy. Through the years his impressive air show repertoire has included flying an AT-6 Texan, a Yak 52 and a Yak 55M. For more information, click here.
---
Be sure to check out all of the spectacular performers.