1st Single Engine Jet Fighter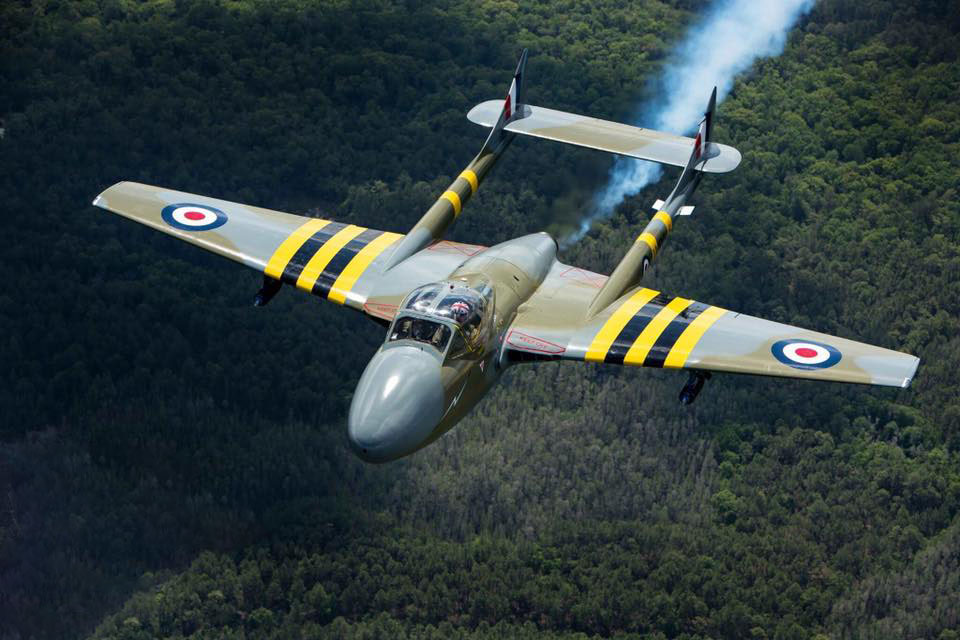 The de Havilland D.H. 115 Vampire was the world's first single engine jet fighter. The Vampire was designed and built in 1943 and entered active service with the British Royal Navy in 1945, shortly after the end of WWII. It is powered by a centrifugal flow de Havilland Goblin engine that generates over 3,500 pounds of thrust. The Vampire was also the first jet to cross the Atlantic and the first jet to land on an aircraft carrier. Nearly 3,300 Vampires were manufactured and served in 29 different countries.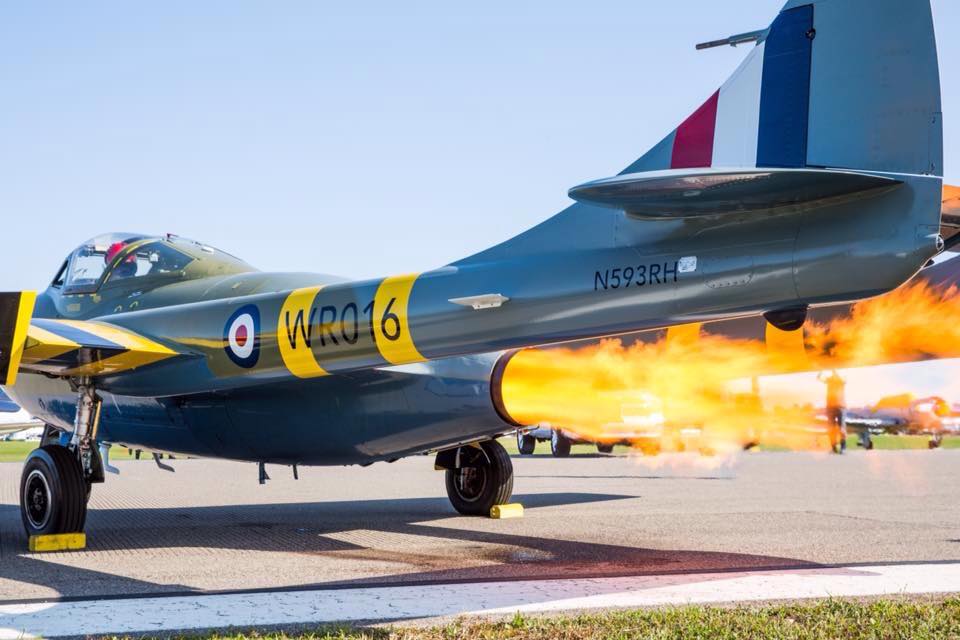 Restored and Piloted by Jerry Conley, the Vampire appearing in Cleveland is a former veteran of the Swiss Air Force. It was built in 1956, making it one of the newer Vampires out there.
The Vampire's unique and loud performance will amaze Air Show fans. Its unusual 'Goblin' engine produces an incredible whistling sound and the distinctive twin boom layout makes the Vampire stand out from other aircraft on the air show circuit. And when the Vampy warms up…it throws flames. Get your cameras ready!