Take a Walk on the Wild Side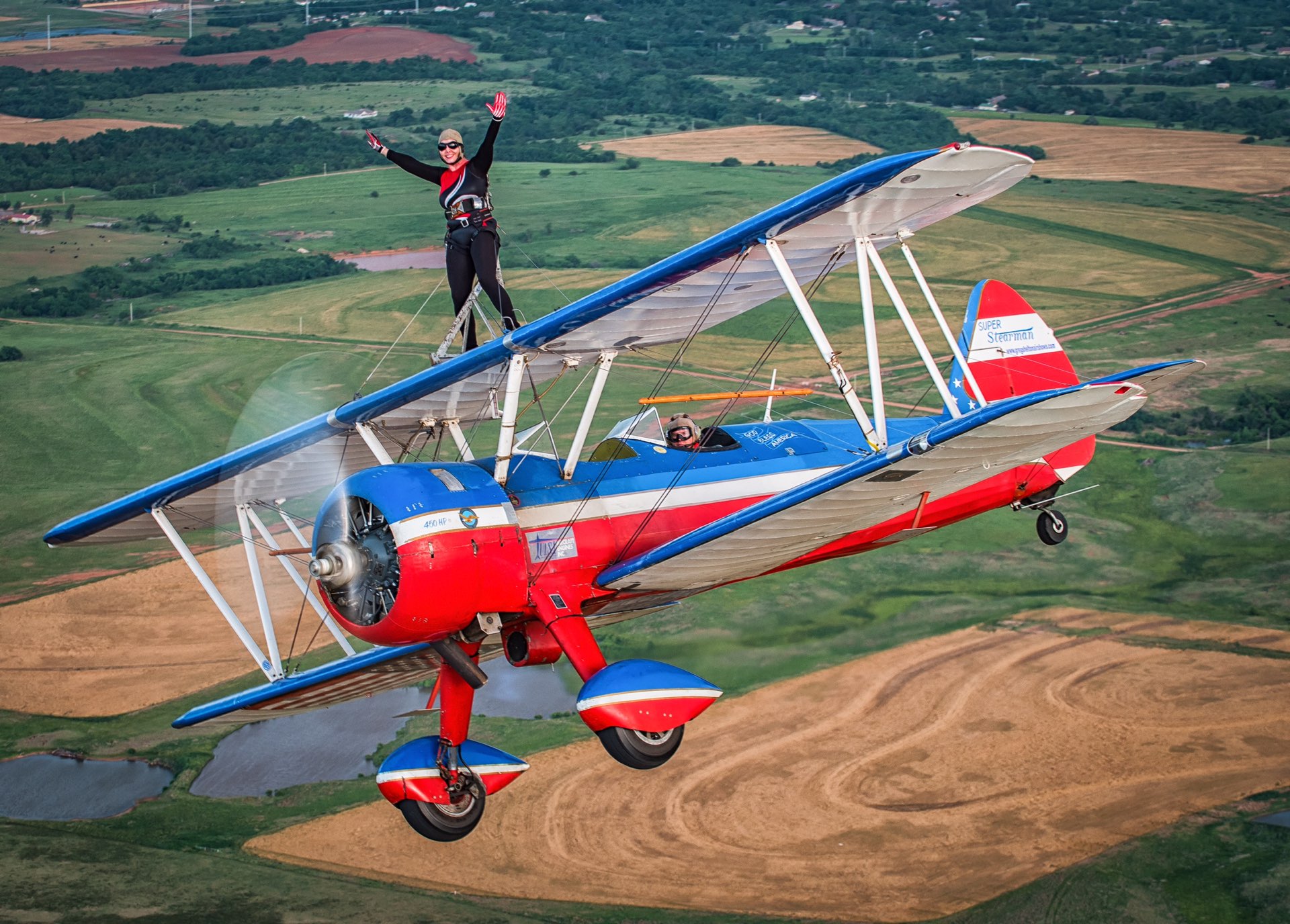 Wingwalking returns to the Cleveland National Air Show! This crowd favorite features Ashley Shelton as she climbs about the wings of the 450 Super Stearman piloted by Greg Shelton. And yes…Greg and Ashley are married! Keep your eyes peeled to the sky for this incredible performance.
Besides Wingwalking, Ashley has a very unique background. Her passion for aviation started at an early age building and flying model airplanes with her father. After high school she pursued an art history degree and worked at an art museum for several years. Looking for a bit more adventure, her career took several turns including Air Traffic Control, police officer and Airfield Operations Supervisor. Ashley recently began a new career and is working to become an aviation insurance agent. She is also a student pilot, completing her first solo in a Cessna 172 and recently soloed her 1946 85HP Piper J-3 Cub. For more information, click here.
---
Be sure to check out all of the spectacular performers.